LARGE Cinema Light Box with 90 Letters Symbols & Emojis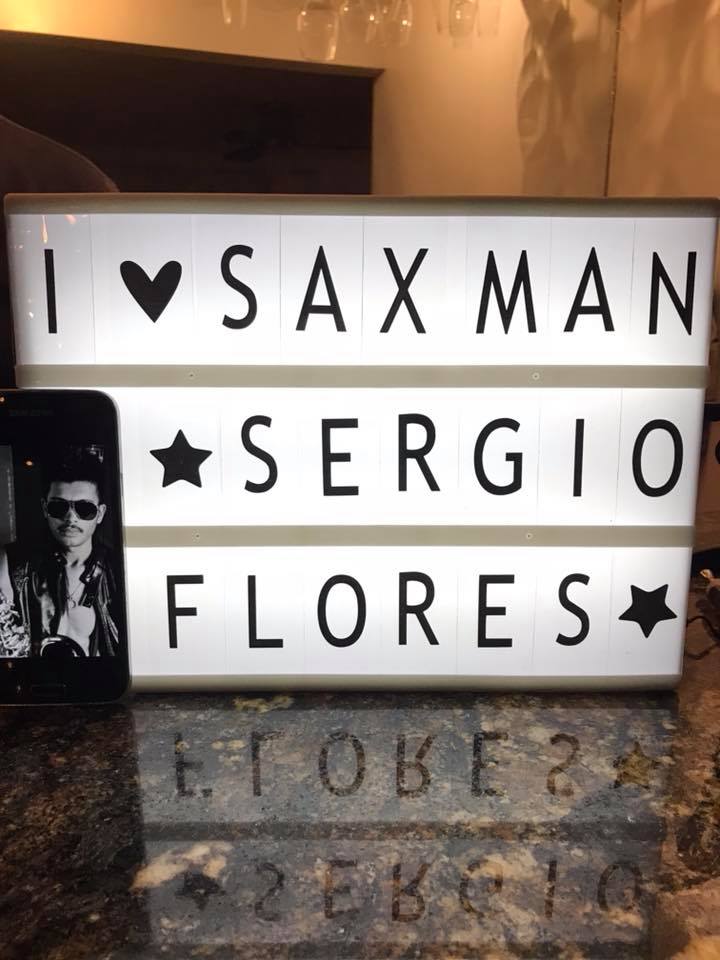 Want to have some art fun?  Or broadcast a business message? WELL THEN…. Check out this large cinema light box with 90 letters, symbols and even emojis.  Make your own creative sayings, like we did for sexy saxophone man Sergio Flores.  If you're unfamilar, you need to check him out.  But first, this light box is LED illuminated, has plenty of letters and easy to change out.  It's USB powered or you can use 6 AA batteries if you want to hang it on the wall for wall art and not worry about power.  It's bright and definitely a conversation piece.
Use it for inspirational quotes, business messages, or just for fun.  You'll have people talking for sure!!
Easy to change out the letters. Has 3 of all the letters, so you can make great quotes or messages. There's even emojis!! It's very fun and you can keep your message forever changing with ease. Very bright and clear. Letters are made of high quality plastic so they're not going to break.
Check it out at Amazon.com