Maginon WLR-753 External WiFi Extender Repeater Dual Band Signal Booster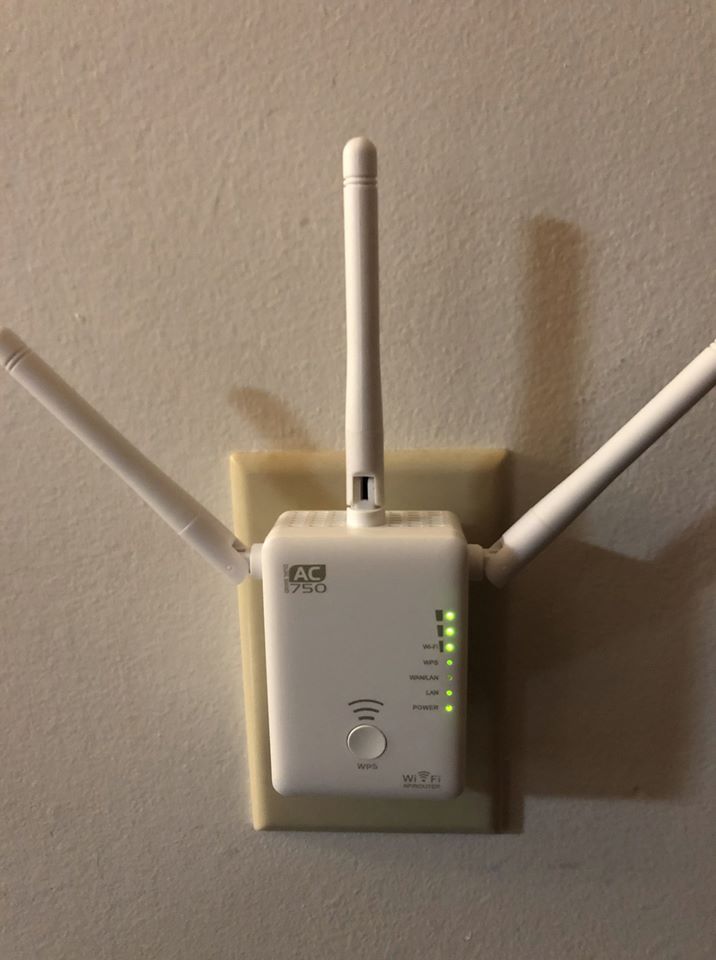 Getting reliable and fast WiFi around the entire house can be a challenge. Maybe there's a dead zone in an upstairs bedroom where your kids want to stream a movie, or maybe the signal drops in the backyard. WiFi has become as indispensable as electricity in many homes, yet WiFi performance can be temperamental. Given all the devices, metal appliances, and architectural features that can cause interference in the typical house, even the most powerful WiFi router can miss some spots. WiFi boosters, also called WiFi network extenders or WiFi range extenders, are a very affordable and simple way to add a performance boost to your network coverage. Not sure if you need one? Here are five common scenarios where a WiFi booster can help improve your wireless experience:
1. There are areas in your home that don't get a WiFi signal
2. There are areas in your home that have slow WiFi
3. You want the fastest WiFi possible
4. Your home is large
5. You want WiFi outside
This wifi extender / repeater is a dual band signal booster designed to eliminate "dead zones" in your house. I used this to boost the signal in my living room where I was have latency / lagging / buffering issues with streaming media services like DirecTV Now, Netflix, etc. Now that I have this in place, the speed is perfect and none of my video services buffer or slow down. It's as fast as connecting directly to my router so it works perfectly for me. Highly recommend!
See it at: https://goo.gl/UtTYuw