Big Hippo Auto Car SUV Windshield Snow Cover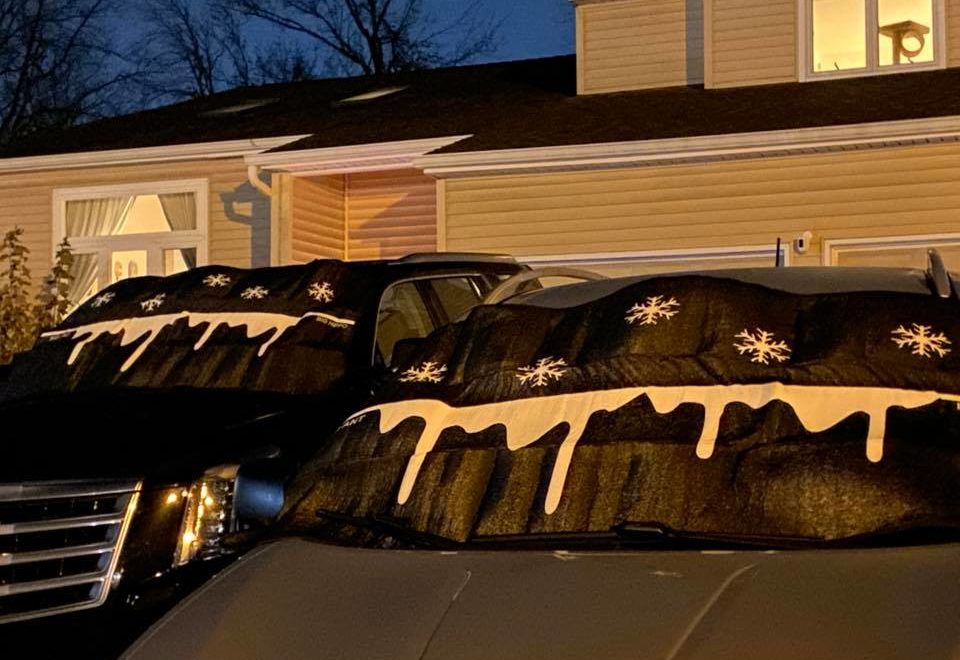 OK, we live in snowy climates. I get it. Our cars, SUV's get a lot of snow and ice. Remote car starters just don't cut it. You can start your vehicle 20 minutes before you want to leave and there's still a layer of snow, ice, frost and it just doesn't go away. What's the solution? Big Hippo's Auto Car SUV Windshield Snow Cover. That's what!
It comes in a variety of sizes, from small to extra large. The windshield snow cover goes over your side mirrors and then you lift up your windshield wipers to affix to the bottom.
Shut the door on the top of the snow cover and it stays in place. Fairly easy to use, although my one recommendation is to make it a little more form fitting for some vehicles. It works, don't get me wrong, but the first time I used it I was very skeptical.
See it at Amazon.com
It saves you minutes and minutes of removing snow and ice from your vehicle – especially a larger SUV. Just undo the side mirror straps and you can literally peel off the snow and ice. Is it perfect? No. But for the money, it works great! I would recommend this product for sure, especially if you want to start your vehicle and go!