Aroma43 Eco Luxury Redwood Forest Candle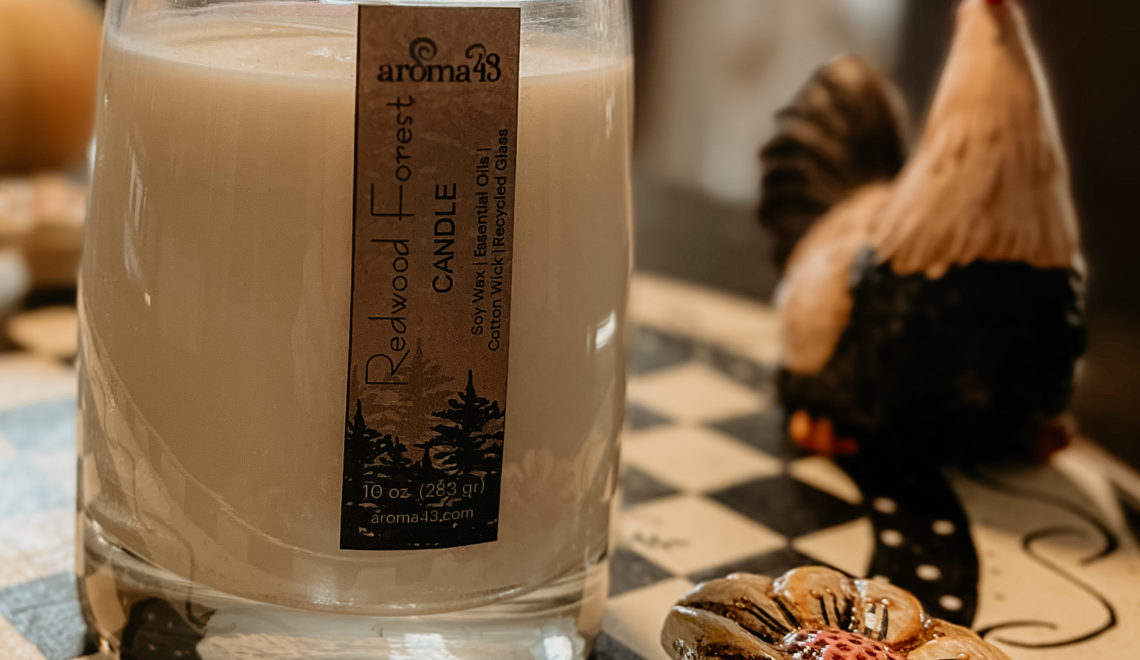 Aroma43 just released this new Eco Luxury Redwood Forest Candle and if you haven't smelled it, this is what a luxury candle should smell like. It's a limited edition using only the most expensive, natural, refined and robust fragrances Aroma43 has ever made. Their candles are made using 100% soy wax, all cotton wicks, and essential oil based fragrance. From the moment you pick up this candle, you will know the difference. It's elegant and the fragrance is amazing. Hard to describe other than a warm woody bark-like scent mixed with a cozy home feeling.
And what's best… after the candle is done, you can use the glass tumbler over and over. The fleece lining can be used as a candle coaster, or just enjoy it as it's "coat" for display purposes. You can even personalize the insert of the candle!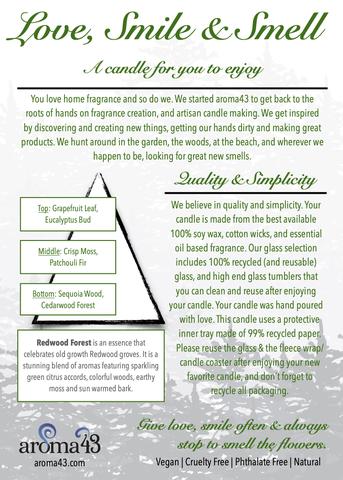 This makes the perfect housewarming gift, holiday or Christmas gift, or just because. The gift of scent is one that is very meaningful and a great way to show someone that you're thinking about them.
When I lit this candle, the entire 4 rooms connected to the kitchen where I lit it smelled wonderful – almost heavenly! It fills the air with a premium smell that makes you want to smell it all the time. It becomes "your home's scent" and I couldn't be happier.
Buy one for yourself, too because I know you will want one!
Check out Aroma43's Luxury Candle at: https://aroma43.com/products/eco-luxury-redwood-forest-candle