Sinocare Digital Bodyfat BMI Smart Scale Review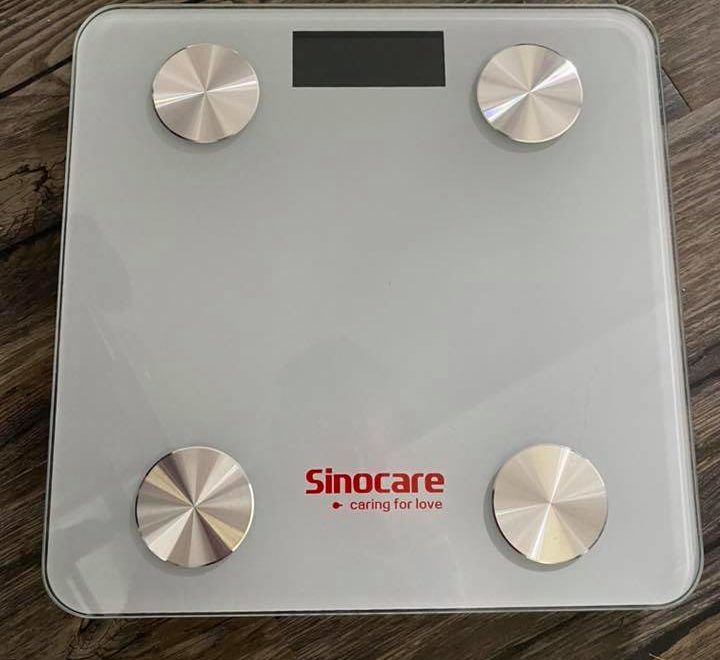 We're all in quarantine together, right? What better way of keeping track of your health, weight, BMI, body fat than this Sinocare Digital Bodyfat Smart Scale with Bluetooth? I mean, it's not something we all want to do, track our weight… but it's the healthy thing to do for our well being.
First of all, the Sinocare scale is very easy to use, it pairs with the OKOK app – just make sure when you search Google Play Store or Apple App Store that you find the "international" version or you will have issues. Once you have the correct app, make sure your bluetooth is turned on your smart phone.
It pairs very well and easily – step on the scale to start it up and within a few seconds it reads your BMI, weight history, best weight in 30 days, target weight (that you set yourself) and then the fun measurements:
BMI, Fat, Muscle, Water, V-Fat which is Viceral Fat stored around the abdominal cavity (protecting internal organs), Bone mass, and your Metabolism.
Within each of the data points, it shows you exactly where you are on the scale. Keep in mind people do differ from what's considered "normal" but it gives you a good guideline for where you should be.
I used this Sinocare scale every day for a couple weeks and it looked to be rock solid – no strange data. It uses foot sensors so don't wear socks!
The data from the scale imported automatically into my Apple Health App – this is one great scale! Especially for the price!
See it at AliExpress
sinocareofficial #sinocare #Digitalscale #Bodyfatscale #BMIscale