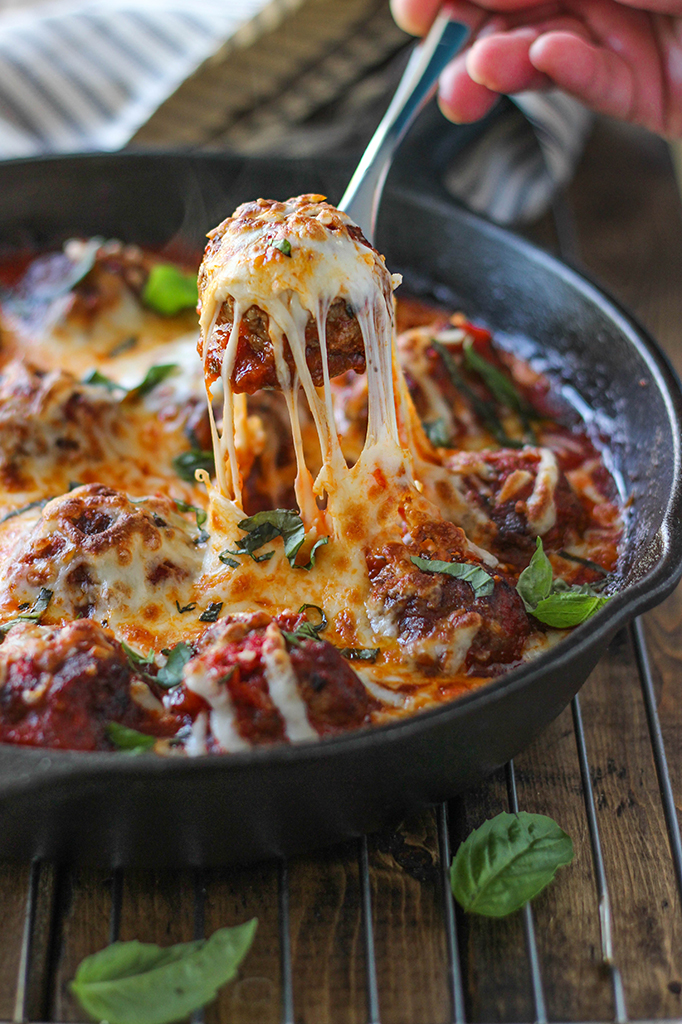 In honor of National Meatball Day I am sharing this delicious recipe for you for a Cheesy Meatball Skillet!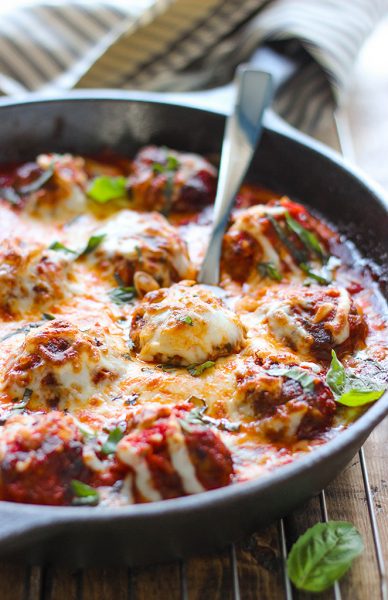 The great part about this is that you can get pre-cooked meatballs from your favorite restaurant (like Grotto Restaurant in North Syracuse, New York – they make some of the BEST Meatballs in Syracuse and all of Central New York!!! Check them out, they're at 101 South Main Street, in the village of N. Syracuse, NY)
If you are going to make your own meatballs, here's what you need:
INGREDIENTS:
Meatballs: (or Grotto Meatballs to go!)
1 tablespoon garlic, minced
1 tablespoon Worcestershire sauce
½ cup Italian bread crumbs
1 jar (24 oz.) marinara sauce (or Grotto Sauce to go!)
1 cup mozzarella cheese, shredded
1 tablespoon fresh basil, chopped
 Here's what you need to do:
Combine all the meatball ingredients in a large mixing bowl and mix thoroughly with your hands.
Scoop out about 1 golf ball sized meatball mixture, roll it in your hands to make meatballs. I use an ice cream scoop.
Over medium high heat, brown the meatballs in batches until evenly browned, about 5-8 minutes.
Remove meatballs and drain on paper towels. Drain any excess oil from the skillet.
Reduce heat to medium low and pour the marinara sauce in the skillet.
Add the meatballs back to the skillet and roll them around to coat them in the marinara sauce. Simmer for 5 minutes or until internal temperature of meatballs are 165 degrees F.
Top with mozzarella cheese. Cover and simmer until cheese melts or broil at 450 degrees F for 3-5 minutes for browned cheese.
Dish and serve hot sprinkled with chopped fresh basil.
It's that easy!  If you're not from the Syracuse, NY area, you can go to your local grocery store (or italian restaurant!) and get your favorite jar sauce and pre-made pre-cooked meatballs (or cook them yourself!)  This recipe is SO easy and delicious!
And make sure you celebrate National Meatball Day, March 9th!!!