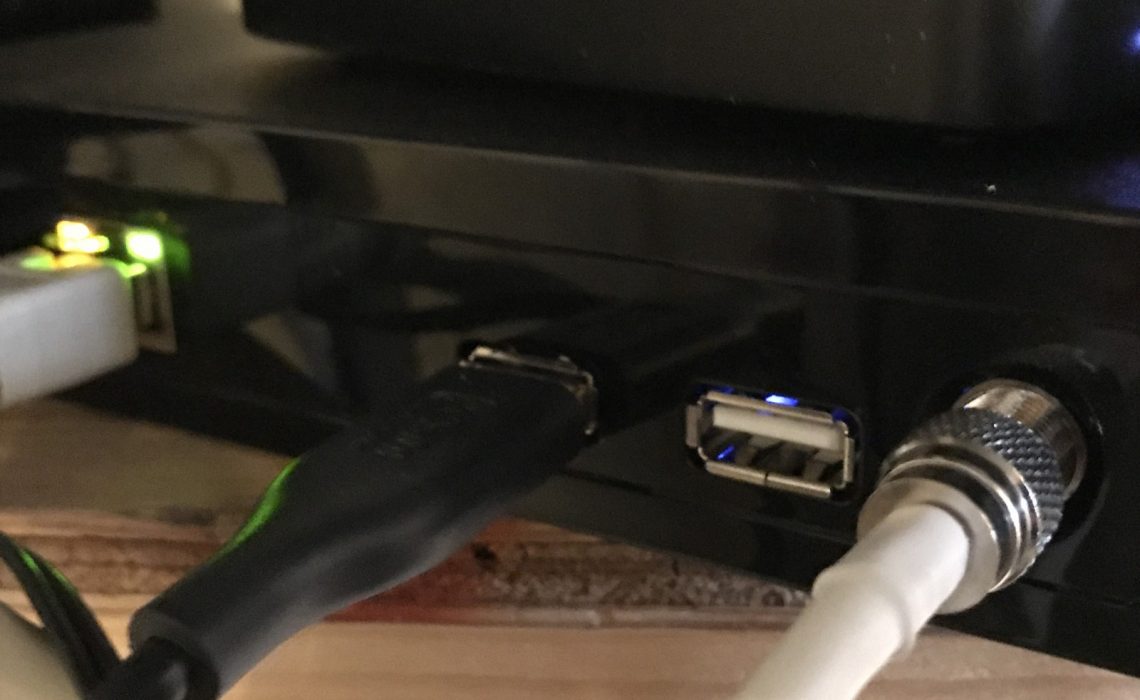 I've been cord cutting for a very long time and compiled this list of Cord Cutting Tips & Tricks. Read this article and you'll know How To Cut The Cable Cord!
TABLO is an over the air DVR that allows you either 2 or 4 antenna tuner options. Connect an HD antenna and put it in a window anywhere in your house. You can even connect it to the old Time Warner / Verizon coax if you want to put the DVR somewhere and use the jacks in your house to connect the antenna It works great, period. Money well spent. If you have questions, let me know. This will give you all major network content free. If you want a pretty guide, I think it's $50/year. And you can access your DVR remotely too and watch it on lots of devices.
For cable networks, I use DirecTV Now. It's cheap $35/mo. I think, and its reliable and good quality. I tried Sling and I wasn't super happy with it. I also had Playstation Vue (SONY) and it was good… the best part of Playstation Vue was the cloud DVR function. DTV is now testing their own cloud-based DVR so it's on the horizon. Bottom line: look at what channels you watch and literally write down the must-haves. (MTV, HGTV, ESPN, etc.) and figure out what you absolutely cannot live without. Then look to Sling, DTV, or PS Vue and see what packages include your must-have channels. Pick the least expensive one that looks good. They're about the same although Sling had the worst actual picture quality of all three (in my opinion).
The only other thing to consider when selecting an Internet Based Cable TV Provider is device compatibility. If you have an Amazon Fire box, you're probably good and have no worries. But if you have something like a Western Digital TV box or even an Apple TV, you may have to make sure the internet cable provider has an app that works for your device. Some Smart TV's also have apps for the providers, but again you have to make sure you're supported. If you don't have a streaming media box already, then it doesn't matter. You can buy the one you want. For me, Amazon Fire Box (not stick) was my choice. The stick is slower (sluggish) and doesn't offer as many options (external drives, etc.) Your mileage will vary.
And lastly, let's talk about Kodi. If you have a streaming media box then you're probably looking to jailbreak or sideload to put Kodi on it. Kodi is an application that allows you to put plug-ins into it for the purpose of streaming pretty much anything. The big plug-in is/was Exodus (still works great) and now its new replacement called Covenant. This is a game changer. Not quite legal, per say, but as they also say everyone is doing it. It enables you to stream pretty much most TV Shows and Movies. Even movies that are still in theaters (camera quality on some of them). It's not perfect but it certainly gets the job done once you get the hang of it. Furthermore, the apps have TV Channels and Live Events on it. These are much, much harder to get to work as you have a lot of trial and error. There's no good way to find the TV channel or live event you want other than go into repositories and try clicking on a stream to see if it works. It's very unpredictable if it works, but if you're trying to find an out of market football game or the boxing pay per view, you might get lucky that way.
In a nutshell, my cord cutting recommendation:
Tablo gives you all the majors (ABC, CBS, FOX, NBC, etc.) and recording ability. The streaming media boxes (Amazon FireTV) plays the Tablo stream and can be jailbroken / sideloaded to put on Kodi. If you're an Amazon Prime member, you get Amazon Prime Video for free. If you're a Netflix subscriber, you can watch it all on the streaming media box. (although if you get good at Kodi, you will cut the cord on Netflix too!) And then decide on the internet cable TV service provider that has the cable networks you need/want based on their packages.