Best Water Bottle Ever!! Flip Top Sports Tritan 32oz 1000ml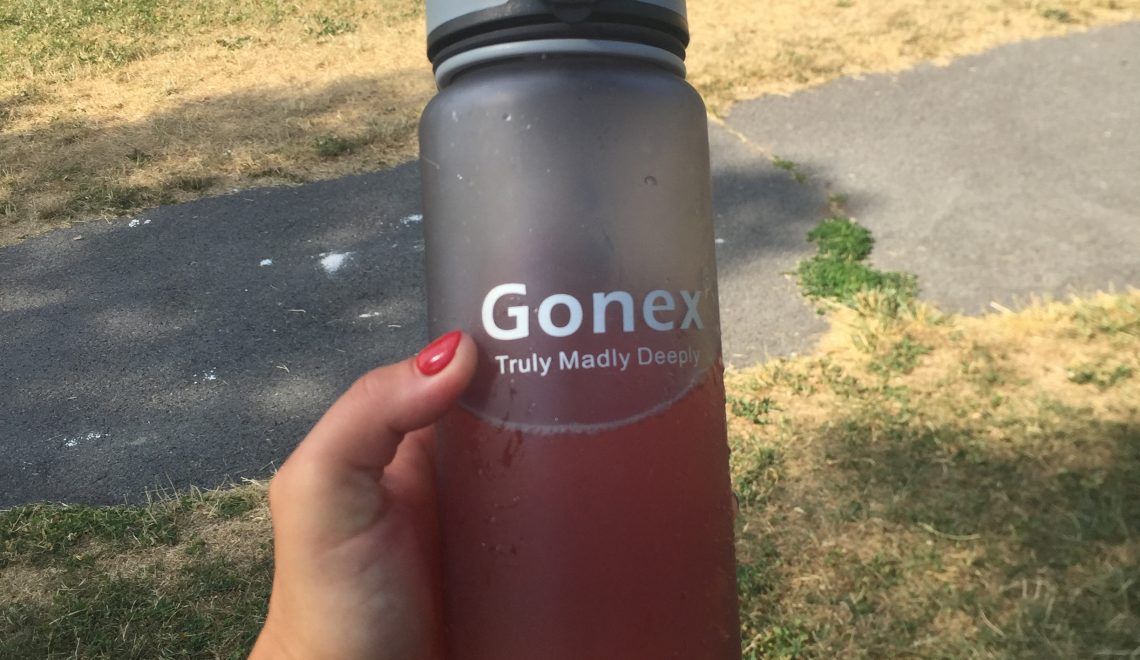 Ever have a product that was absolutely perfect? Like, the EXACT THING you were looking for?  My girlfriend wanted a water bottle and she explained what she was looking for… precisely.  She wanted it large, easy to grip, with a flip top cap that locked down well and didn't pop up or off, etc.  She went through this whole list of things she was looking for and I showed her this bottle and she said "exactly that one."
I was accepted to receive it for free or heavily discounted in exchange for an honest and unbiased review.  Good thing because I was going to buy it anyhow!! (When your girlfriend says she wants something EXACTLY, you get her the EXACT one!!!)  I have no affiliation with them so here's my review.
She loves it.
Go buy it.
Is there anything more to say!?!?!?
Seriously, it's a great water  bottle.   It keeps things cold, it's easy to open, it's lightweight, and it's HUGE!!  It doesn't leak when tipped over (when you have a four year old, this is KEY!) and the bottle is easy to drink out of.    It's strong and looks like it will last a very long time!!  It's the best water bottle she's ever had she said.
Over the weekend friends came over and of course the water bottle was outside by the pool (need to hydrate!) and my friend's wife said "WHERE DID YOU GET THIS WATER BOTTLE?!?!?!?!?"  I told her AMAZON!!!!!!  She said how amazing it was (she knew a good bottle when she saw it!!) and how she had to get one.  I was happy to impart my knowledge of how to get one onto her!
I've used this too – it's a great bottle.  Hands down.  Best value ever!  Do yourself a favor and get one of these… you won't be sorry!
Check it out: https://www.amazon.com/Gonex-Running-Outdoors-Friendly-BPA-Free/dp/B01EUUFAQE