HandyMat Picnic Table Mat Plastic Cover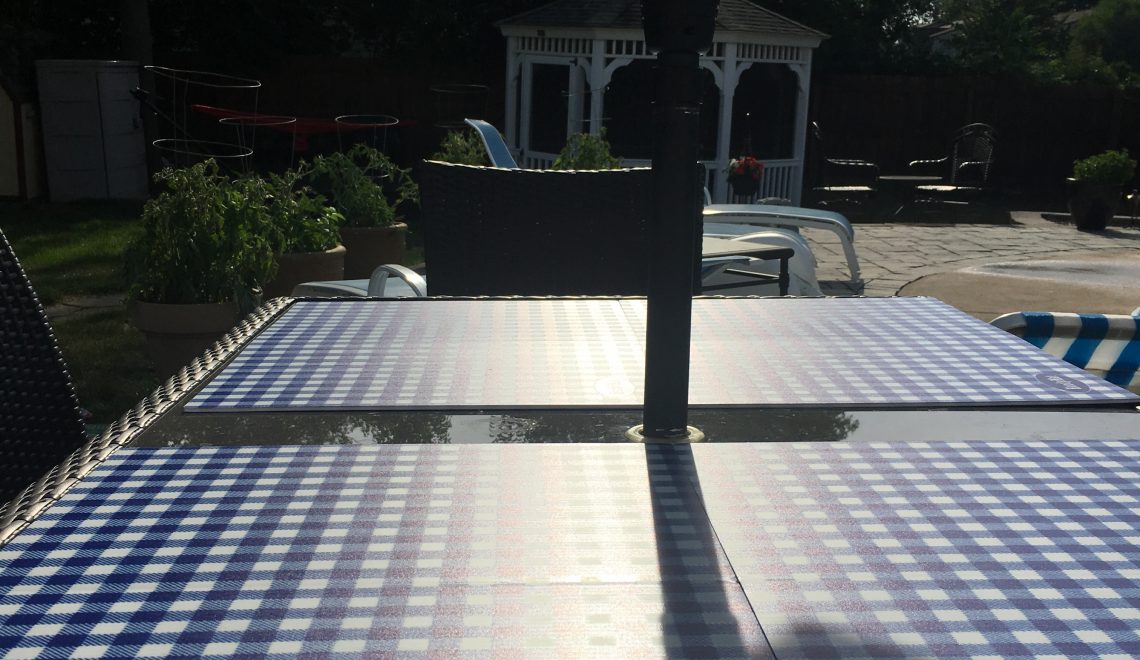 How many times have you started bbq 'ing in the summertime and started to get food ready to eat and your picnic table was dirty?  For me, it happens all the time!  Or you get it clean and then after you eat, it's like a condiment and crumbs disaster!!!  This is pretty much a weekly occurrence for us.  I've been thinking of getting picnic tablecloths but they look so awful.  So cheesy.   I'd rather deal with it than to make the picnic table look like that!
I was offered the ability to receive these HandyMat Picnic Table Mats for free or heavily discounted if I would provide my honest and unbiased review.  I'm happy to do this because it's something I've struggled with for a while now!
First, the sizing – make sure you measure and determine how many of these you need.  I needed 2 packs for my table.  Just do yourself a favor and measure.
Second, it won't fit exactly – it's a "one size fits most" but you can get it to work I'm sure.  Plus if you're like me, you have an umbrella in the middle  Nothing will fit exact but these mats fit my table nicely!
Third, do NOT put anything hot on it.  It's dual layered to give it padding but it's still thin – really hot items WILL cause a problem so just don't do it.
Now… for some other details…. They look great.  They're functional and beautiful.  They really look elegant and will make your backyard BBQ so much nicer.  You can use them on kids tables to prevent messes as well… they clean up fast and efficiently!  They're just perfect alternatives to cheap looking table cloths.
I highly recommend these!
Check it out on Amazon.com