Virokleen Glass Cleaning Cloth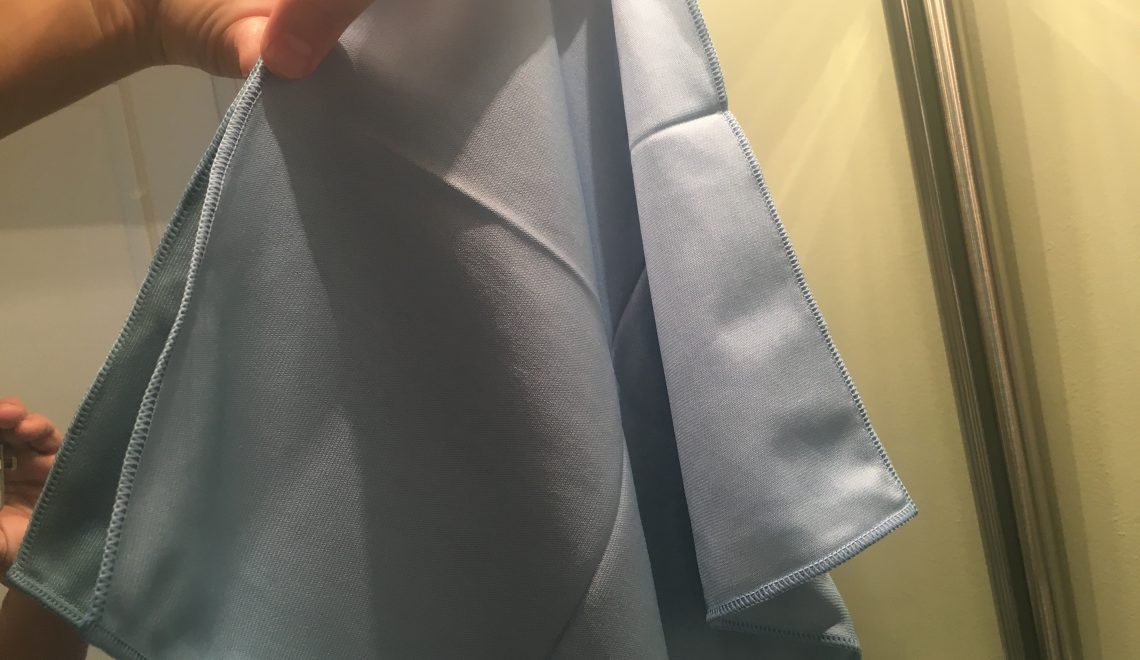 I hate cleaning windows. I hate cleaning mirrors. I hate cleaning, there… I said it! And what's worse is that I never seem to have glass cleaner in my bathrooms and somehow those mirrors get SO DIRTY – I'm not even sure how exactly it happens, either!!!  It's not like fingerprints … although yes, I get those as well.  It's a pain and something that I hate doing because I have to go down to the kitchen where I store my glass cleaners and then go all the way back up to the second floor bathrooms just to wipe down the mirror.  If you don't, they streak.  And streaks are bad.
I saw these Virokleen glass cleaning cloths and they sent me a pack of them to try out for free or heavily discounted in exchange for my honest and unbiased review.  Great!!!!  I need them, but only if they work.
And yes, they do work great!!!  Just wet them down and wipe, and without any effort  — the glass or mirror comes out sparkling clean.  No streaks.  No smudges.  And best of all, NO CHEMICALS.  No cleaning products necessary.  I don't know how it does it, but it does.  So leave it at that!!!
They're soft microfiber and they won't scratch.  They're BIG – huge in fact.  It makes it great to find a clean spot once you've cleaned every mirror or glass in your house! (like I did when I got these!)
These cloths work great!!  Check out the listing at: Amazon.com