Great Essential Oil Gift Set Starter Kit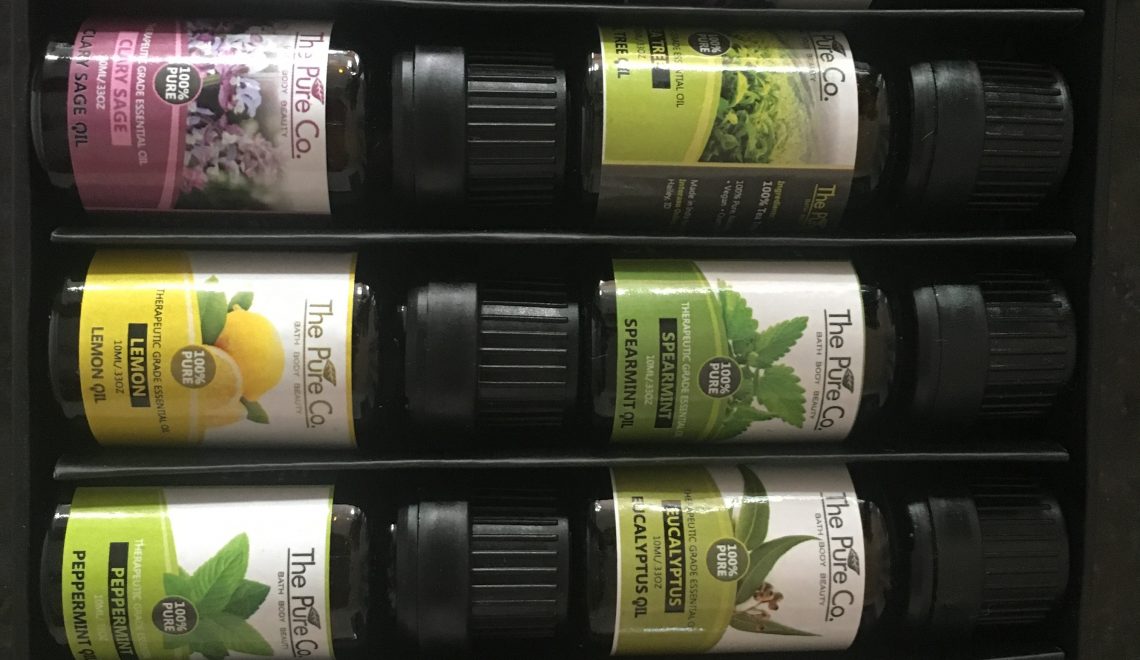 If you or anyone you know is just getting into Essential Oils or Aromatherapy — this is a MUST HAVE STARTER KIT!!!  A whole box full of therapeutic grade oils… so many, how do you know where to start!?!?
First of all, this was sent to me for free in exchange for an unbiased and honest review.  I have no affiliation with this company and have been doing oil aromatherapy diffusing now for a few months – so that's my primary purpose for these oils.  Here's the low-down:
There's 14 bottles in total, a lot of them are therapy type oils.  By that, I mean spearmint, peppermint, eucalyptus, sage, rosemary and lemongrass – to me they're useful in helpful ways – versus the others that are in there: orange, lemon, frankincense, and cinnamon which are more for fragrance.  A good variety to start out with and a way to get you introduced to the world of essential oils.
The dark amber bottles protect the oil from one of the harsh enemies…. SUNLIGHT!! Keep them in the box when not in use and you'll be just fine.  The aroma is fairly strong without being too overbearing.  Wonderfully done and the thickness isn't too thick or thin – drops out nicely so you can get the right amount.
Comes with a booklet that can tell you all about the uses for the oils – which is handy for sure.
Love this oil set… Very highly recommend for either yourself or as a gift!!!!
See it on Amazon.com