Giant Inflatable Pink Flamingo Pool Floats 4 Foot!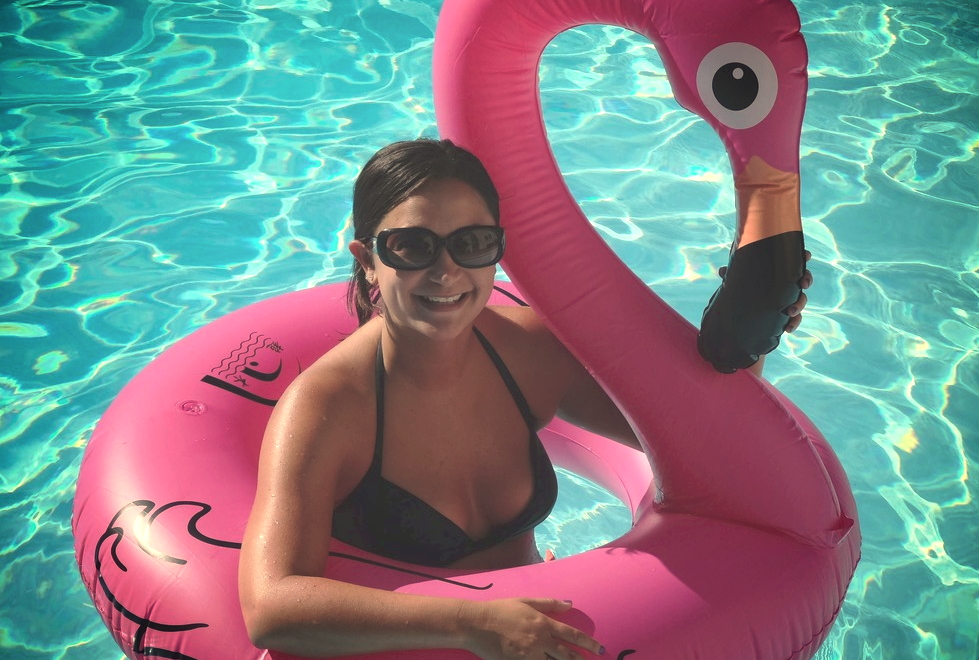 Who wouldn't want a giant 4 foot tall inflatable pink flamingo in their swimming pool?!?!?   If you don't want one, I'm afraid I can't be friends with you!!! It's SO CUTE!!!!
This one was sent to me for free or highly discounted in exchange for my honest and unbiased review.  I have no affiliation with the company and these are my own words.  This pool float ROCKS!! I love it!   You look over the fence at my pool and there it is!  A nice pink flamingo staring back at you!  It's awesome.  Really, truly.  It's fun for kids and adults alike.  It's sturdy and can hold 200 lbs. easily!!!  Don't have to worry about it falling apart – this one is well constructed.  It inflated somewhat easily (I could have used a pool inflator !!)  manually… And it also comes with a pair of small flamingo floating cup / can holders.
It's wonderfully cute and it's at a great price.  HIGHLY RECOMMEND!!!
See it at Amazon.com