Stainless Drink Cups – Connect with your beverage!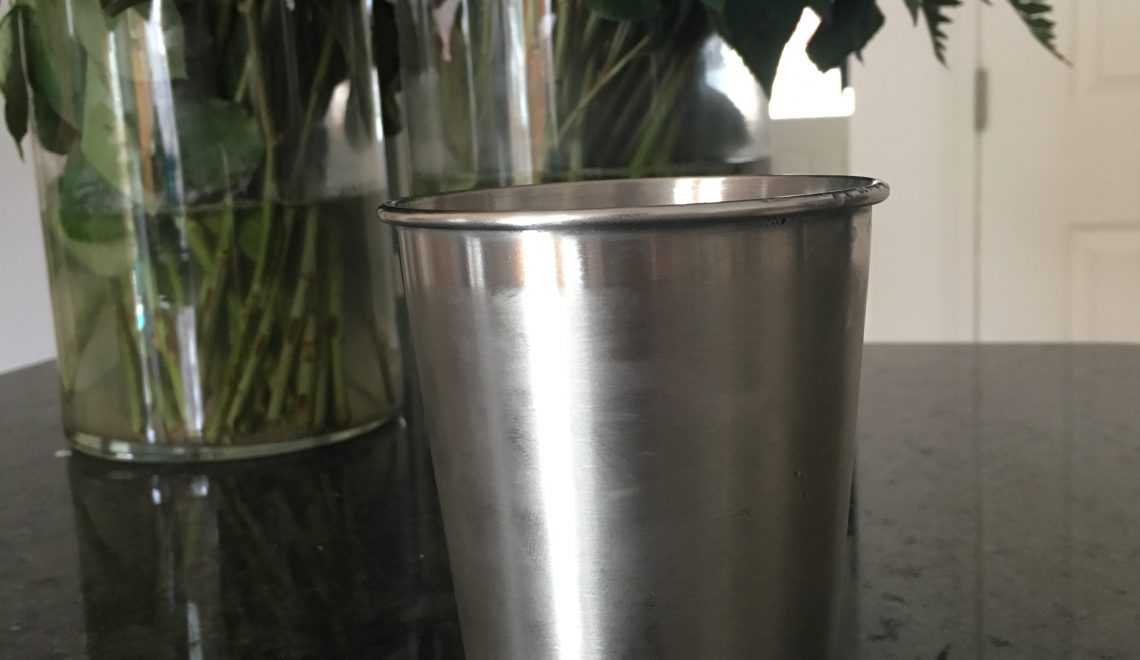 When you think of steel cups, you think cold.  You think indestructible.  You think modern.  Unbreakable. Stylish. Modern.  All those things describe these #SteelHere Stainless Steel Drinking Cups!!!!  This set was sent to me for free or heavily discounted and in exchange I would provide them with an unbiased and honest review.
I love them.  Plain and simple.  They're great for outdoors because they can go around the pool, on the patio, and not worry about them dropping and glass breaking everywhere.  They're great because they can go in the dishwasher and not melt!! (i've melted many glasses in my day!)  Most importantly…. they allow you to CONNECT with your beverage.  I love the feel of the cold on my hand as I drink a frosty beverage.  They feel great!!!  It actually makes me want to drink more water and beverages like iced tea because I just love the way the glass feels in my hand. I should say the way the steel feels in my hand.  I also like the fact that they're BPA free – so I feel more safe using them.
It's the perfect addition to any house.  Great set of cups!!! Highly recommend!
See the listing on Amazon.com