PowerLead Waterproof Camera Float Foam Floating Wrist Strap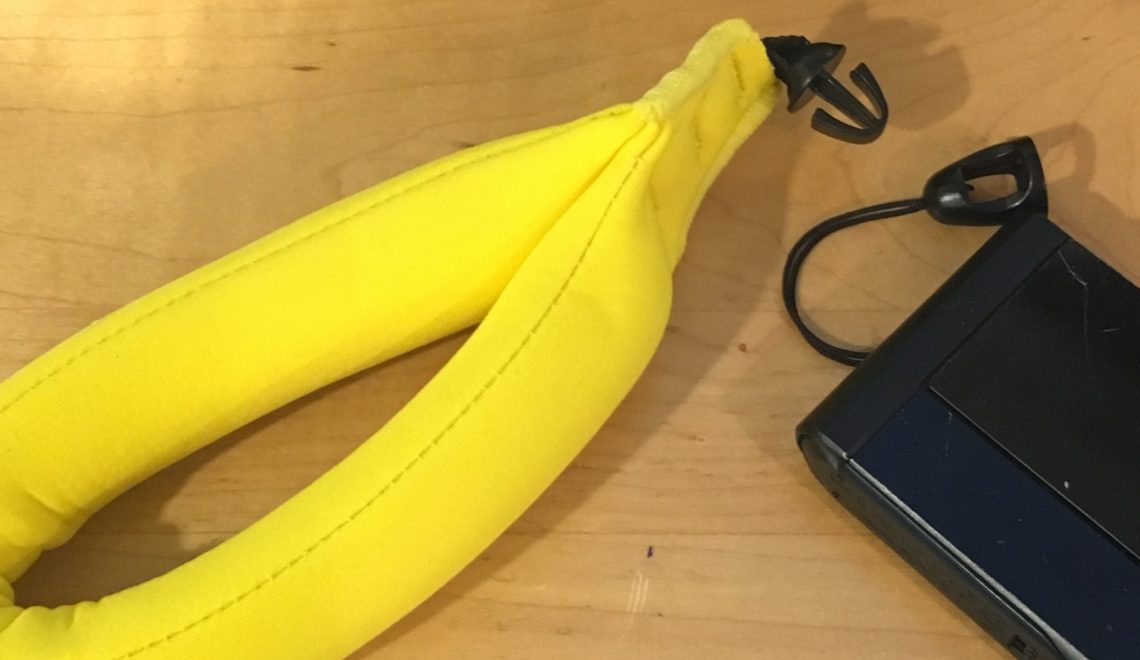 This is a water photographer's MUST HAVE item.  If you have a GoPro, or other underwater camera (like I have the SONY Cybershot dsc-tx30 as you can see in the pictures) the last thing you want is to lose your grip on your camera and .. well, let's just say you'd better have scuba gear ready to retrieve it from the bottom of the ocean!!!   I hand held my underwater point and shoot on my last trip to the Cook Islands and it was awful. Really awful. I constantly worried that I would drop it and snorkeling wasn't that much fun when you're always worried about losing your camera.
I had an opportunity to receive this PowerLead foam floating wrist strap at a significant discount in exchange for an honest and unbiased review.  I have no affiliation with them and my words are all my own.
I have a fairly large sized hand and the wrist strap goes on my wrist with a little snugness but it goes on nevertheless.  In water it's actually easier.  The strap is actually thicker than I had expected and is very buoyant!! It definitely keeps this camera afloat so even if you have larger cameras, you'll have no problems with this wrist strap whatsoever.  It has a clip which is nice – so you can unhook it from your camera when you're not using it – and just clip it back when you need to go under water.  (I had a heck of a time getting the small piece of this looped through the clip on my camera!!)
I'm definitely bringing this to my next underwater snorkeling vacation!  Highly recommend this easy, simple, yet so practical piece of floating foam for your underwater camera!!!
See this product at: Amazon.com