Wood Craft Spring Clothespins Mini Small Bright Colored 50-Pack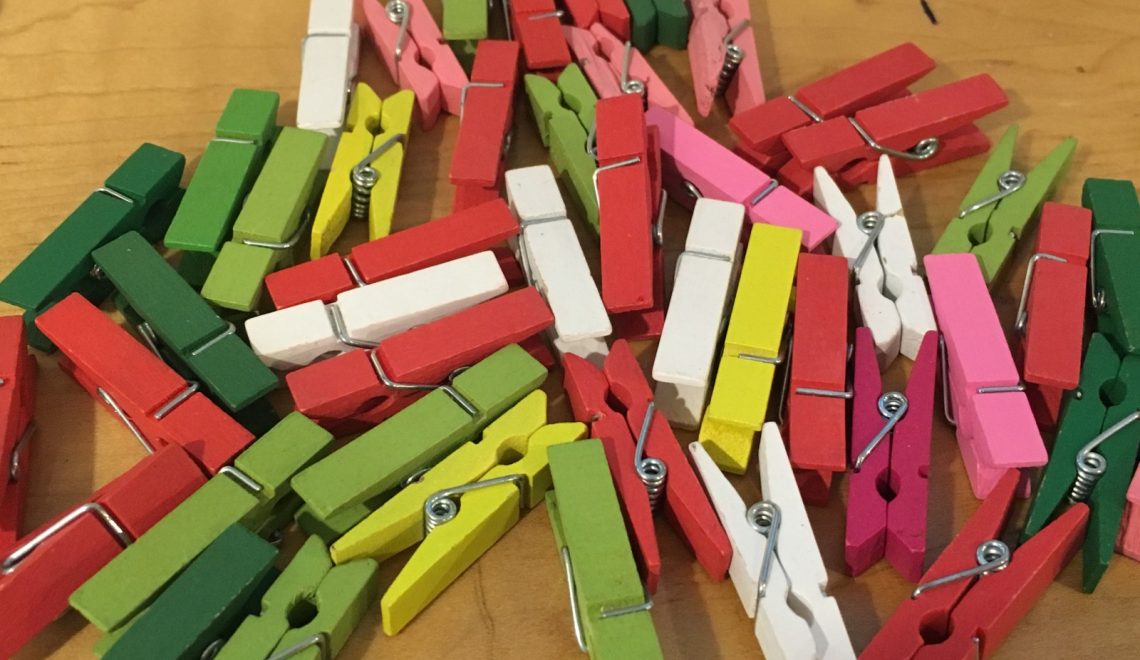 If you're looking for inexpensive wood clothespins for crafts, then you've come to the right place.  This is a pack of 50 (yes, that's a lot!) and they're fairly bright colors – perfect for what I had in mind which was to use them in a craft project where I took mini polaroid photos and hung them by a piece of natural burlap style twine and give the pictures some color – instead of using natural colored clothespins.
Now these are definitely smaller than I thought, 1.4 inch is what they say so bear that in mind.  I just had it in my head that they would be bigger.  They're not.  But they are cute and adorable.  Functional and stylish for mini small crafts is what they're designed for.  For the price, you can't beat them.  It worked for my project and I'd recommend them for yours!
I was able to purchase these at a discount in exchange for my honest and unbiased review.  My words are my own and the discount has no impact on my experience or review whatsoever.
See them at: Amazon.com