LED Under Cabinet Lighting Kit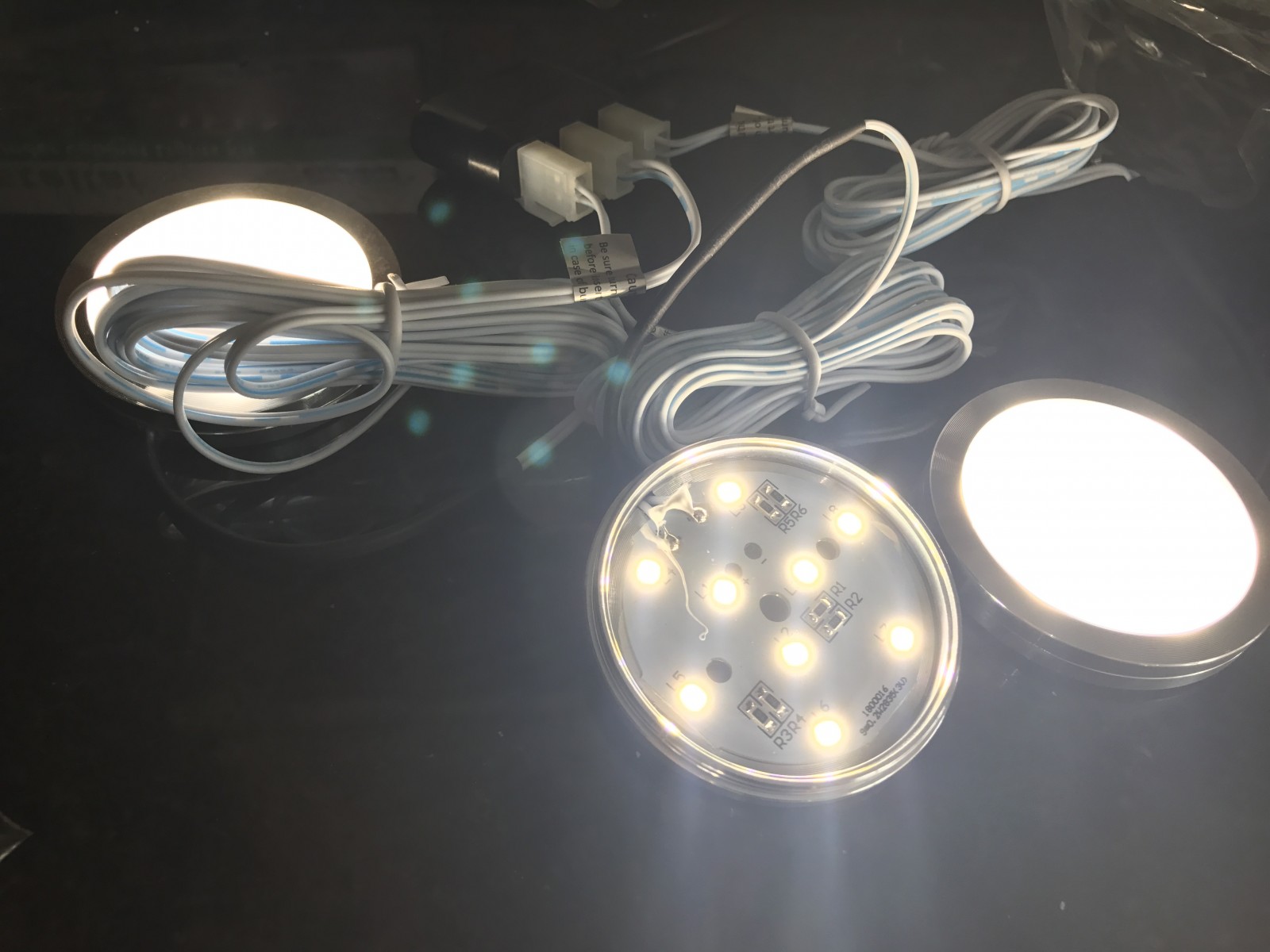 Having a bright kitchen prep countertop is critical when you're cooking.  I never seem to have enough light.  I was able to purchase this LED Under Cabinet 12v Lighting Kit at a discount which has absolutely no effect whatsoever on this review.  I was looking for something easy to mount and bright with LED lights.  This is the perfect solution for me!!
First, the lights are nice and white, not yellow at all.  Each of the 3 lights plugs in with a long enough cord to reach where you want them mounted.  And to mount, just unscrew the front lens and you will see the mounting holes that you can simply screw into the bottom side of your cabinet.  Screw the lens back in and you're good to go!  It took all of about 5 minutes to get this in and it certainly lights up my work space nicely!
Check out this product on Amazon.com