Phytopia Tranquility Essential Oil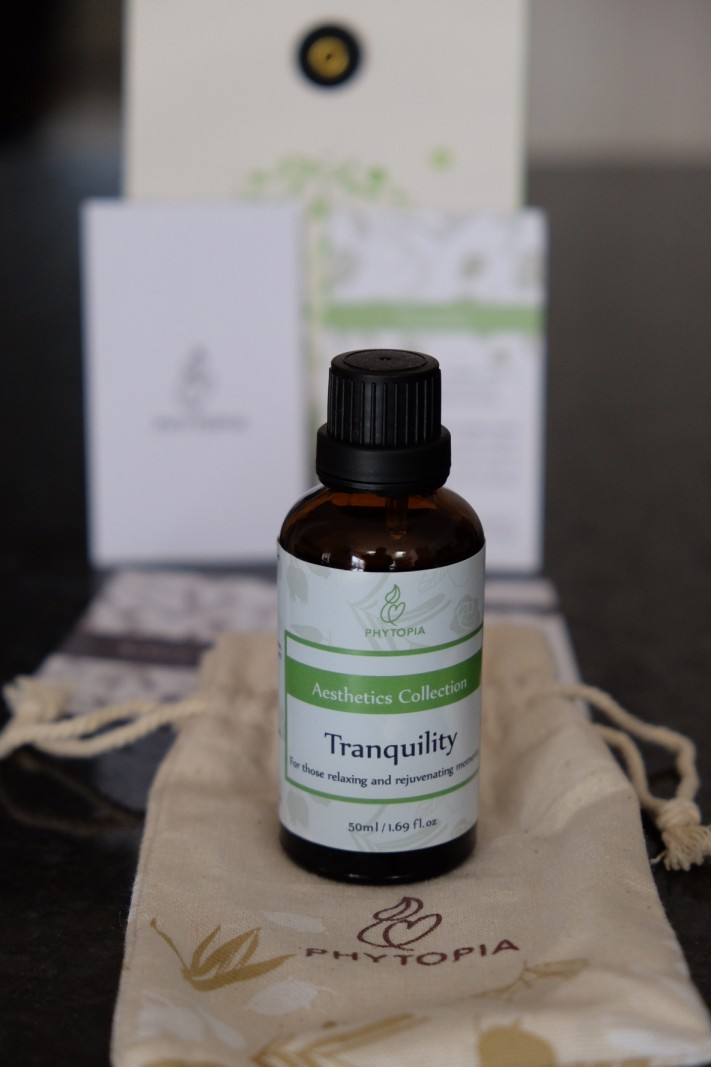 I love essential oils. I have aromatherapy diffusers in most rooms in the house and absolutely love adding them to foot soaks and baths.  I had an opportunity to purchase this Phytopia Tranquility Essential Oil at a significant discount and I wanted to tell you my opinion on it.
First, it smells delicious.  Like a creamsicle.   A perfect blend of orange and vanilla and evokes an immediate relaxing calming.  Comes in a great gift bag and would be the perfect for anyone into aroma oils or relaxing in general!
This product is safe for pregnancy and children, as well as senior citizens.  It says, however, that you should NOT use it if you have low blood pressure.  Maybe it's just too calming?  Store it in a cool dry place as you would with any oils (it's in a dark boston style bottle which is goo!)
You can use this as a massage oil, apply it to your shoulders and neck, or add a few drops to your bath or make a bath bomb out of it. (that's what I'm going to do next!)
It's really a pretty nice smelling relaxation oil.  As the name implies, tranquility will be yours!
Check it out on Amazon.com