Wolff's Biergarten Syracuse NY Review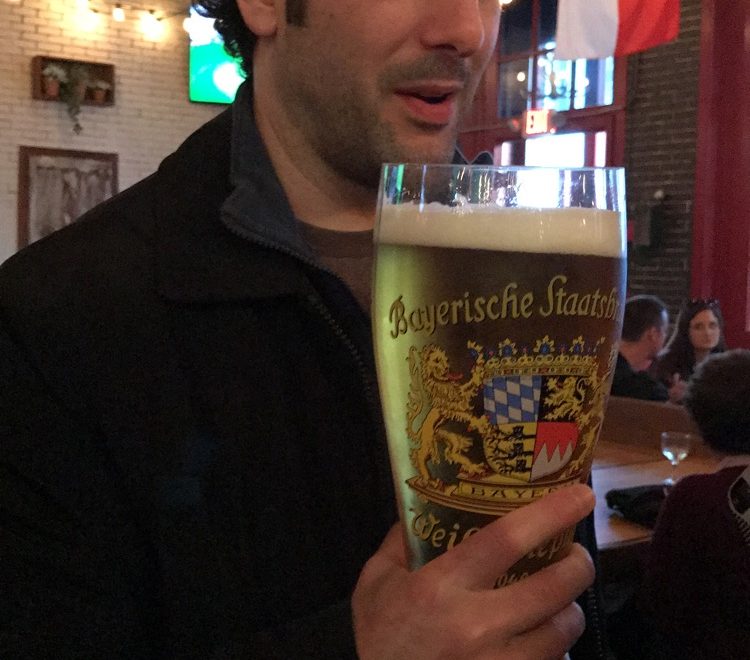 It was my first time at Wolff's Biergarten in Syracuse, NY. I went because one of my closest childhood friends was having a small gathering there and he likes beer, so that's where he chose to go. Upon entering, I really didn't know what to expect! Concrete floors were interesting but the fact that they allow dogs in there was a nice surprise. The bartender's dog Bentley was awesome.. although he was looking for food, and an occasional pet on the head.
The beer selection was fairly diverse, although didn't quite have enough that I was particularly looking for. But not a problem, there's something for everyone. You can go for the wine selection too, although nobody did in our group. The free beer boot for your birthday was a nice touch! Give them $40 deposit on the boot and your license and they give you a free boot (2 liters!) of their standard beer… whatever it was, was still very tasty. It was NOT coors
🙂 It was something german but my buddy loved it. Basically it was like a free 6-pack. Awesome!!!
They had very limited basic food consisting of a hot dog, chili, and chips I think. You can bring in your own food, too. Overall, it was a fun place to relax and enjoy some beers with your friends. Highly recommend!