Luggage Travel Organizer Packing Cubes Laundry Bag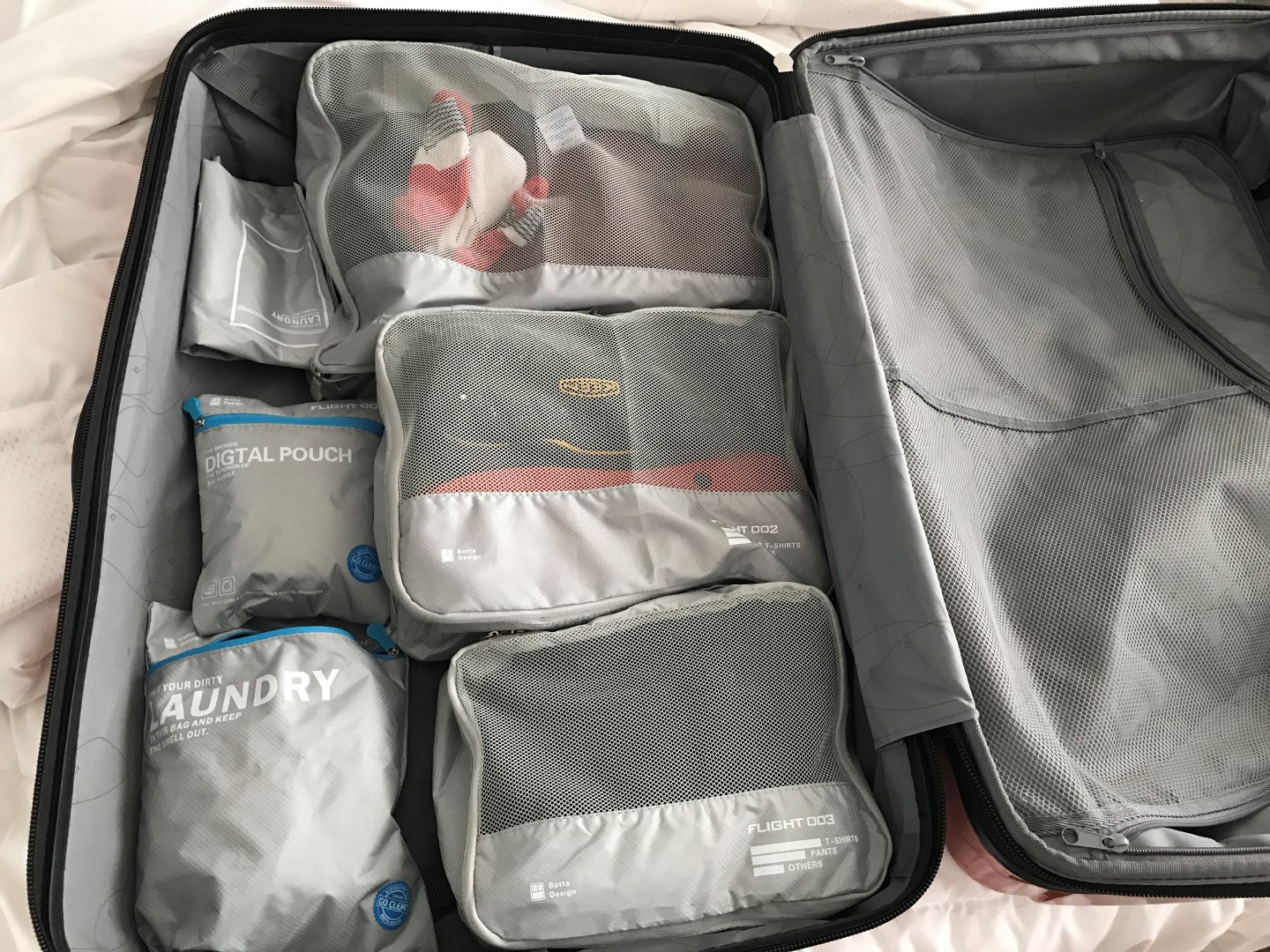 I travel extensively and one of the big issues is staying organized when you're on the road, whether travelling for business or vacation. I found this Luggage Travel Organizer Packing Cubes on Amazon and it was at a good pricepoint (under $20) so I thought I would give it a try.
First of all, I love the idea of organization on a trip – you try and pack things but it never quite stays the way you want it.  And if you have multiple stops along the way, forget it! It's a nightmare.  Then where does your dirty clothes go?  This has a laundry bag – in fact two laundry bags!  I was very impressed with this product.  The packing cubes look good, fold up well when not in use, and have mesh so that you can see what's inside them!  There's a padded digital pouch bag if you wanted to put something that's fragile and needs a little extra protection.
The shoe bag fit 2 pairs of Mens Size 12 shoes!!! Yeah. That's perfect.  You can pack tshirts, socks, underwear, bathing suits – anything you want in the other packing cubes.  Comes with 6 pieces total and for the money – it's a pretty good deal.  The laundry bag is a little small for a long trip but I see it being extremely helpful for bathing suits and such.
Overall, this is a must have for travelers!!
Check out the product at: Amazon.com