Lightweight Folding Portable Beach Lounge Chair w Footrest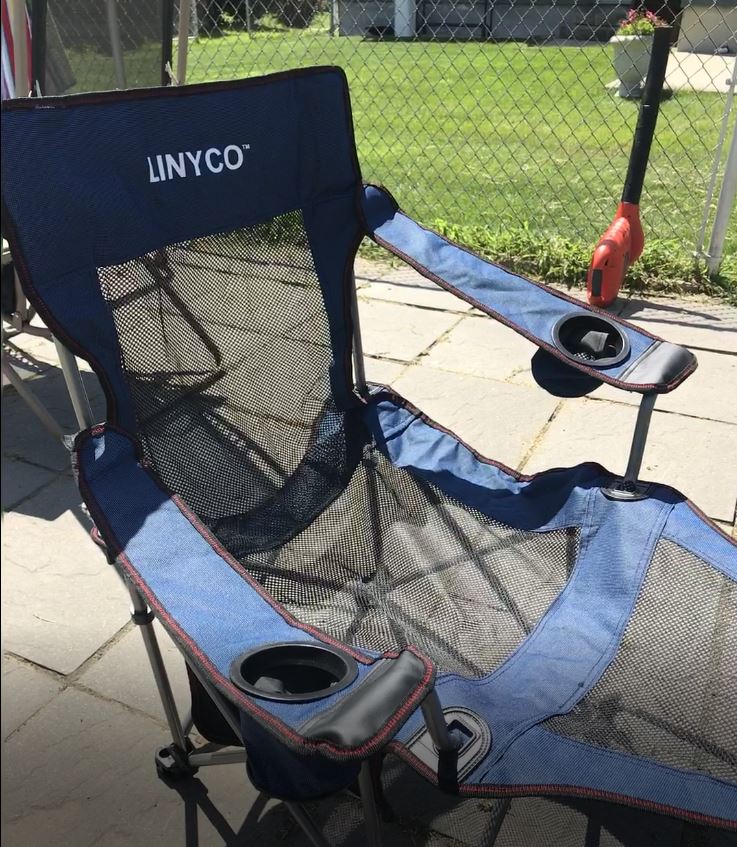 I wanted a chair that was easy to pack up, take to the beach, take to my friends, store in the shed, pull it out, you know – the basic folding chair. But I also wanted something that was comfortable and different. I looked high and low for something like this.
So I ordered this and I'm a little bit bigger than average, but not by much. The weight limit said 200 pounds so I was a little skeptical but ordered it anyhow. It definitely wasn't uncomfortable but I can see why other reviewers have said it's for smaller people or children. Again, I wasn't uncomfortable in any way. The footrest was a great addition to this. Seriously. Why haven't more chairs come with them?!?!? I sat in it on and off all day poolside and got a great tan.
What was a little confusing was how the chair actually went into recline mode. Had to fiddle with it for a bit. There are straps that hold the chair together when it's folded – and to that point it folds up nicely, comes with a pillow, and easy to repack!!! The cup holders are deep and very functional. In fact, I put my suntan lotion bottle in the cup holder and it prevented it from coming out – very deep pouch means no spilled drinks!
The construction looks to be well put together, and I can't say enough about the footrest. Great job in making this Roraima. I'd definitely recommend it and buy another one!
See it at: Amazon.com