Great Car Trunk / SUV Compartment Travel Organizer!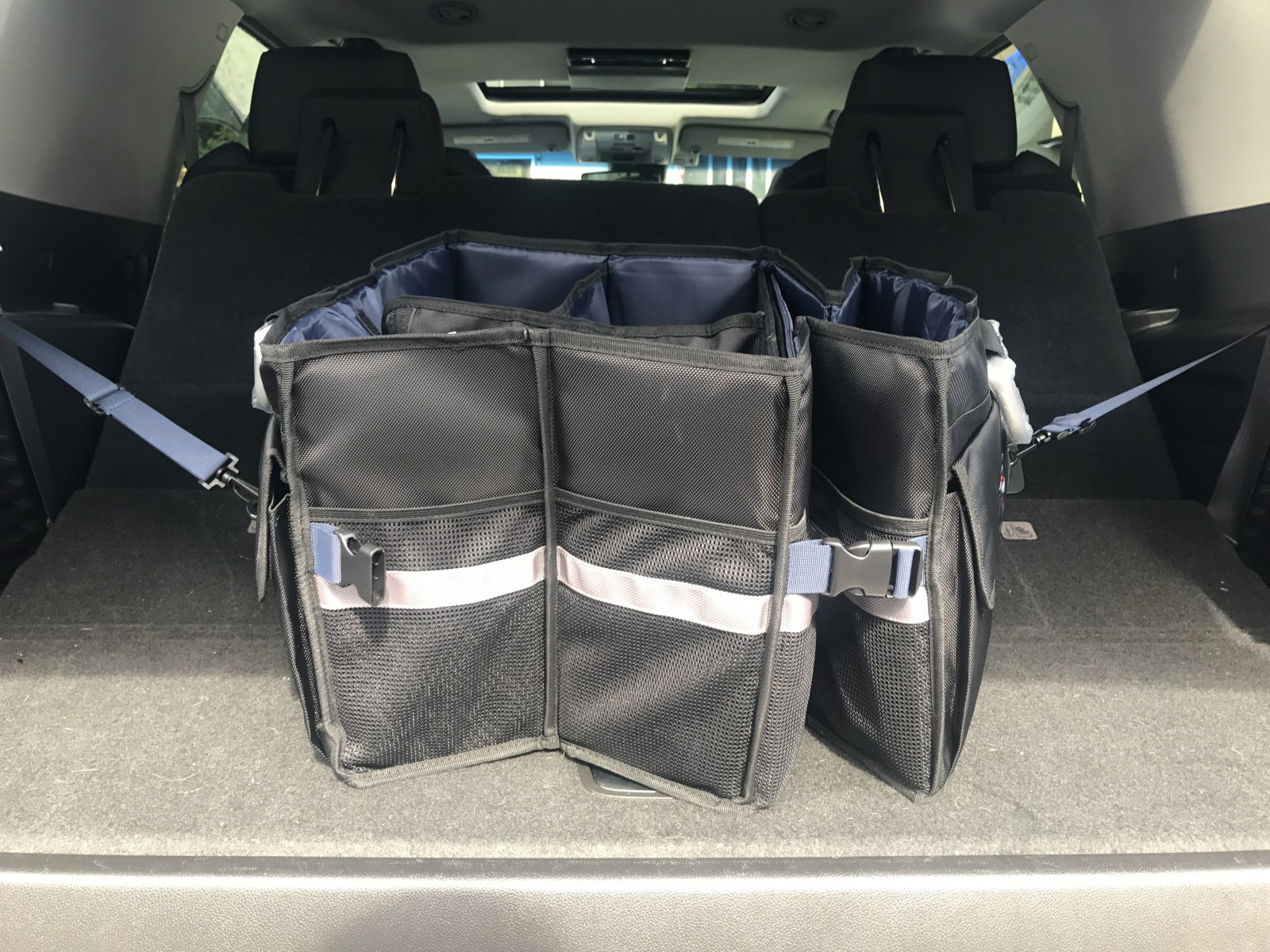 I used to absolutely hate grocery shopping in the Escalade. Not because it's not big, in fact it's super huge. But… it has one design flaw. When I put bags of groceries in the back of it, THEY SHIFT AND MOVE AROUND like crazy! No joke, I've had so many items fall to the ground and explode or break because of this design flaw. I found this XL Trunk Organizer and I decided to give it a try.
I LOVE this SUV Compartment trunk organizer. It's huge for starters. But not too big. It has plenty of compartments and you can change the configuration easily – taking out dividers or collapsing what you don't want. I love the construction, it's durable and well made. The handles are metal – nothing was cheaped out on this. I love the straps which make it easy to attach to the sides of my back compartment so it doesn't move at all. I have put plenty of groceries and it's even held delicate devices like cameras (dSLR's even!) with sufficient cushion that I felt comfortable driving around with it in the back.
Everything about this car organizer is top notch. I highly recommend it!!
See it at: Amazon.com