Wearfit Health Tracker Blood Pressure Smart Watch Fitness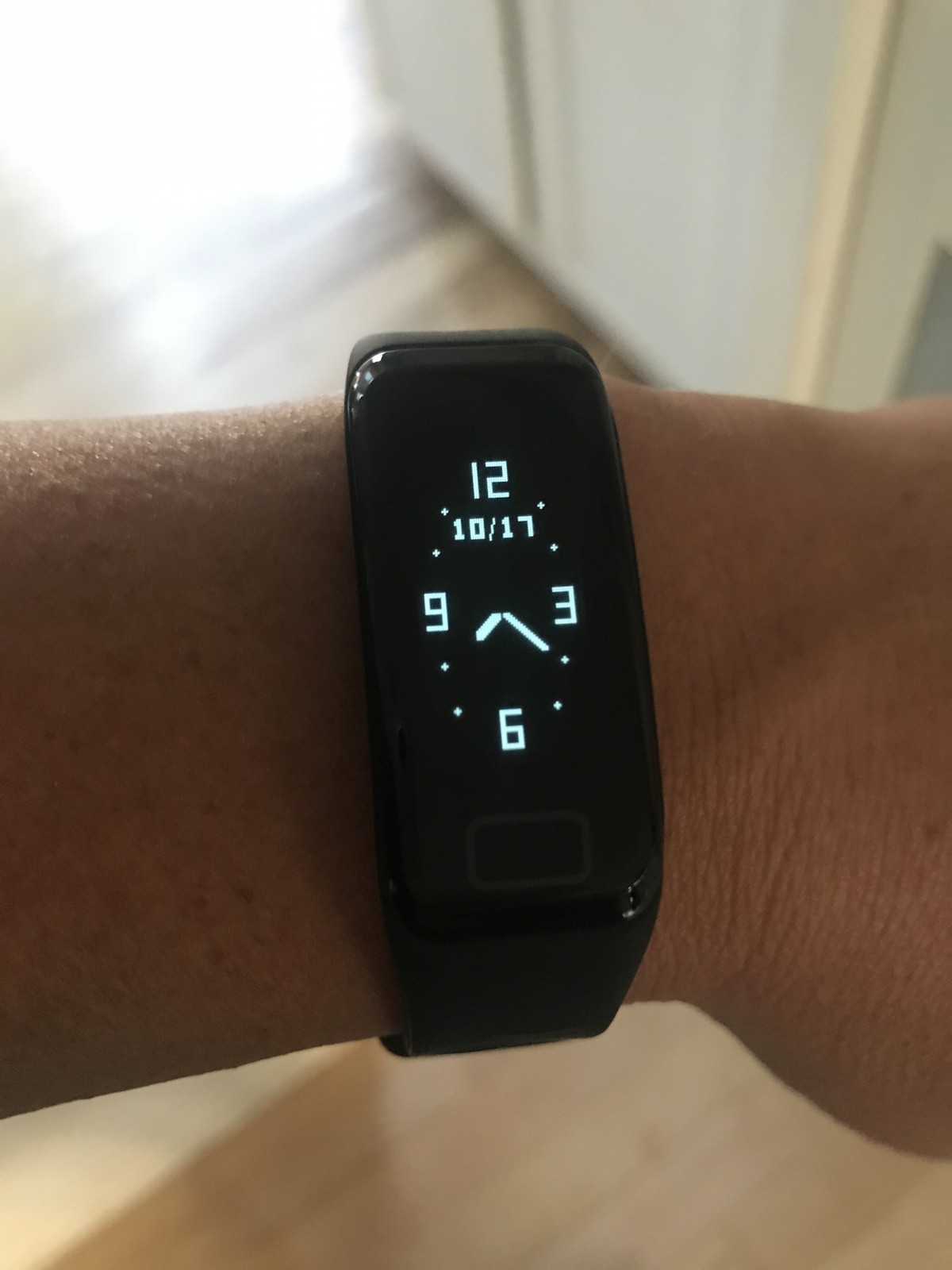 A lot of people are obsessed with fitness and health. Tracking your blood pressure, oxygen level (SPO2), steps (pedometer), and pulse rate just became even easier with this bracelet style (fitbit style) smart watch fitness tracker! Homestec created a very simple, easy to use, all in one wearfit health tracker smart watch that has some pretty serious features for such a small device. I will admit that the manual that it comes with is pretty lacking in any real information. Luckily, this device is pretty straight forward.
I found an updated User's Manual and posted it here.
The watch is very comfortable and easy to wear — light weight and stylish.  The only complaint I have is that the screen isn't bright in full sunlight which makes it a little difficult to read when you're outside in the bright sun.  It wasn't a big deal for me though.  First it measures blood pressure and pulse very accurately. It was within a couple points of another measurement device so it appears to be pretty accurate.  SpO2 measured me at 97-99% which seems like it's also accurate.  I wore this fitness tracker (like a fitbit) as well as my Apple Watch for the day and the steps were very simliar, proving its accuracy. It has a sleep monitor which showed me how little sleep I actually am getting! The tracker displays (via the app for iPhone or Android) the amount of overall sleep, number of times I woke up, and how long I was in deep sleep.  Again, I was surprised that I was not getting very much quality sleep at all.  Not surprising though…  Lastly the watch has a stopwatch (great to be used as a timer) and it even has a "messages" SMS screen.  I paired my smart watch with my iPhone but it didn't display any messages.  I guess I forgot to mention that it's a touch screen display!  Simple one-button on the face controls everything.
The iPhone app was very simple to download, the QR code in the manual brought me right to the Apple App Store where I could download the Wearfit app.  The wearfit app shows you: Steps, Sleep, Heart Rate, Blood Pressure, Blood Oxygen Level, and Fatigue.  I'm not sure what the number actually means, but it showed mild fatigue at midnight – again, the data makes sense.  The app communicates with the wearfit tracker via bluetooth and downloads the data into the app.  You can see by the day, week, or month the data so you could see trends and have long-term visibility of your health.
Here's the Wearfit App links for Android and iPhone:
Google Play Store (Android) and Apple App Store (iPhone)
In summary: The Homestec blood pressure Wearfit watch is a fantastic little device with a couple little negatives, but doesn't make it less than an amazing helpful tool for keeping your health in check.  And for the price it's…. it can't be beat!!!  I love knowing more about my overall health condition and it was a great pricepoint too!
Check it out at: Amazon.com