Surviveware Biodegradeable Wet Wipes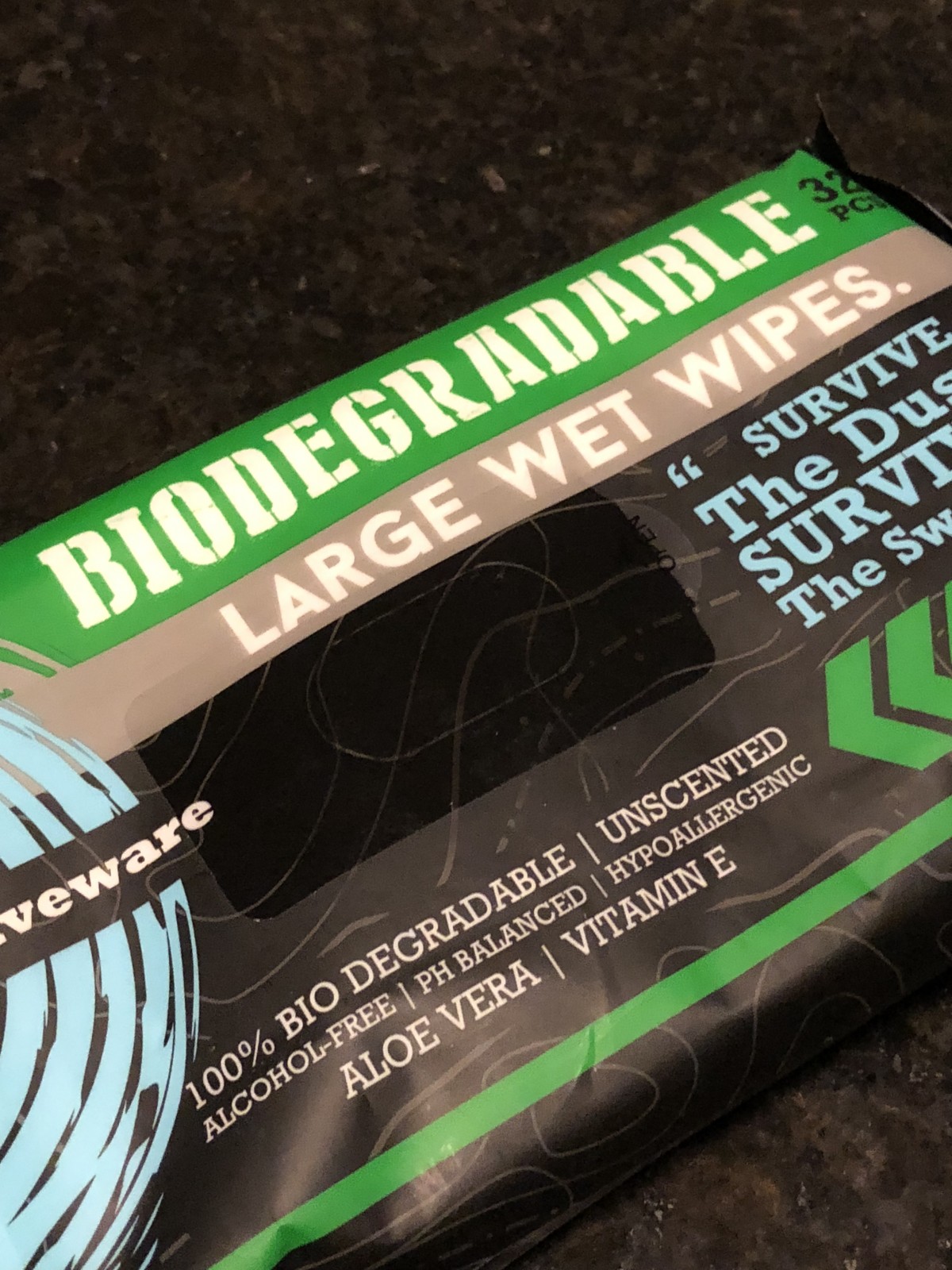 I know it might sound crazy, but when I put in an outhouse in my back yard (I feel funny even saying that), I knew there would have to be some products I needed to find that were biodegradable and healthy for the environment.  I started looking up camping products, and these Surviveware Biodegradeable Wet Wipes came up on Amazon.  I thought I would give them a try as I needed something that we could use for personal cleaning that would break down outside.
These are large wet wipes for adults – not your average baby wipe for sure! It removes the yuck from your body nicely and leaves it actually feeling clean.  They don't mask it with scent – it's not a perfumed wipe.  If you don't have a shower handy, these wet wipes are truly the next best thing!!! No rinse necessary!  And what's even better is that they decompose right where they are.  If you're out in the wilderness, just bury it but they work just fine for my non flushing outhouse as well.  They're tough and big, and most importantly they work well and save the environment at the same time.  One wipe works on your whole body!