Great Beginner Indoor Drone For Kids / Children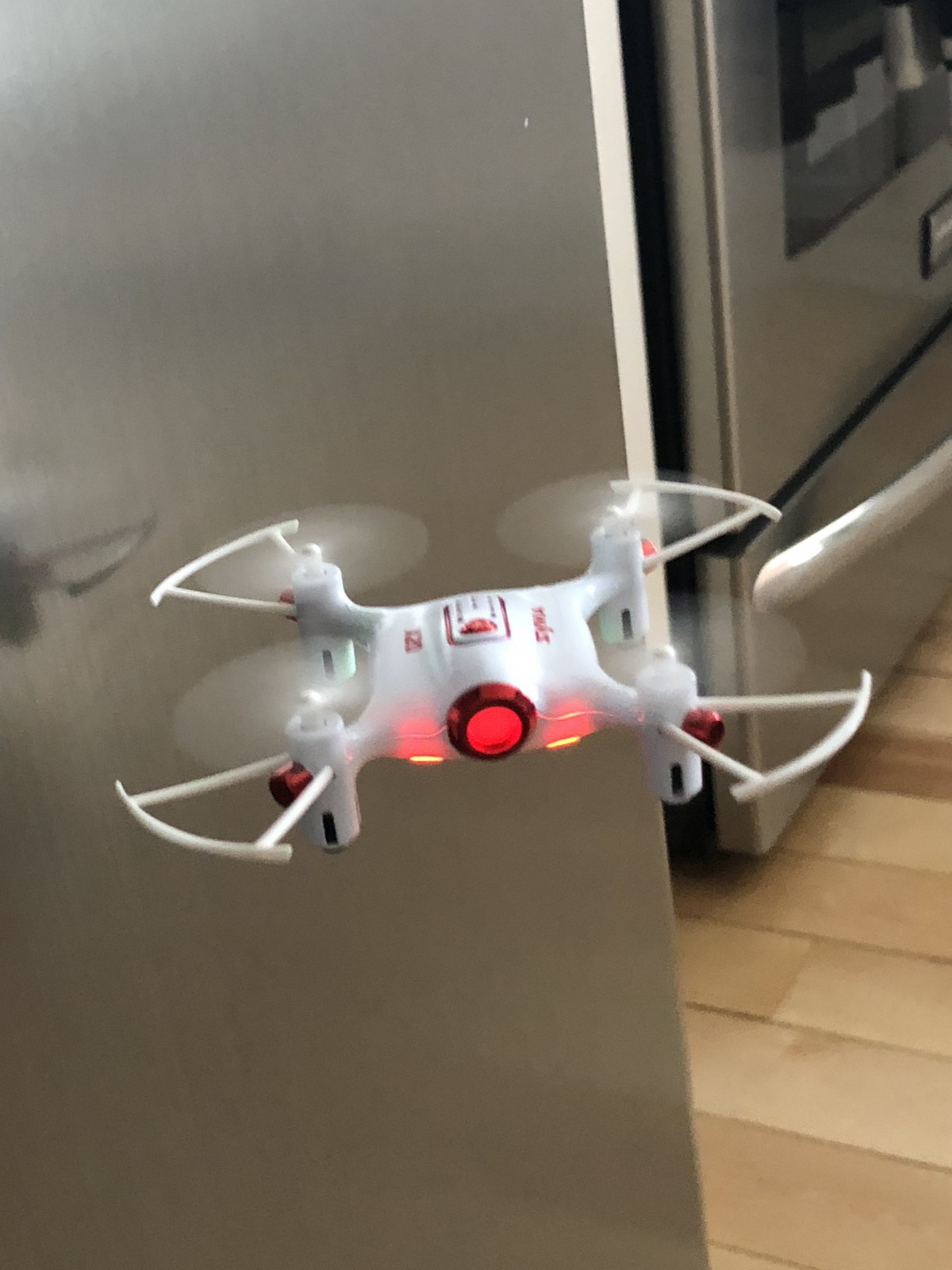 I bought this drone for my friend's son for Christmas.  I have an expensive DJI Phantom 4 drone that I really love, but before that I had tried a couple of inexpensive sub $100 drones that were absolutely horrible.  They just did not fly right and were impossible to control.  I did some research as I wanted to find a great beginner indoor drone that was good for kids or children.  I stumbled upon this Tenergy Syma X20 Mini Wireless Quadcopter Remote Control Drone and with so many good reviews, I had to try it.  I was skeptical, I admit … especially for such a low price.  Inexpensive does not mean inferior as I've learned from this inexpensive drone.  It's fantastic!!
First, I was first introduced to the Tenergy name because I bought some of their AA and AAA rechargeable batteries.  Those are absolutely great.  High capacity and relatively inexpensive.  So I was already familiar with the Tenergy name.  The drone arrived quickly and it was packaged very well – almost too well!  That was the most difficult part of everything, unboxing it and getting the drone and remote out of the packaging!
I charged the drone (has an integrated battery with a USB charging port) and installed the batteries in the small, easy to hold remote control.  Pairing was easy, up and down on the compact joystick and it's paired in less than a couple seconds.  Takeoff was so simple – there's an automatic takeoff feature where the drone (placed on a flat surface) takes off and hovers.  Now it didn't completely hold the position as well as my DJI Phantom 4, but it was also $27, not $1400!!!  I flew it around my house and fell in love with it.  It's quick to learn how to fly the X20 drone — that is once you figure out that the light on the front is the orientation of the drone so when you press forward it goes in that direction.  The controls didn't take long to get used to and by the end of my first flight, I was getting really good at it.  There's bumpers on the props so that if you run into the wall (don't go too fast mind you!) it protects the props from damage… and if you do damage it, there's extras in the package.  I haven't explored the stunts it says it can do because it IS supposed to be a Christmas gift!!!!   I almost want to get another one for myself!!!!
In summary, while this isn't an expensive drone, it's a really good one for beginners, especially for kids.  And of course it's fun for all ages because I thoroughly enjoyed flying the drone around my house.  It's very compact and portable too!  Love the auto take off and auto landing… for the price, you will NOT find a better drone!!!
See it at Amazon.com