Rude Rudy Cocktail Recipe with Jack Rudy Tonic Syrup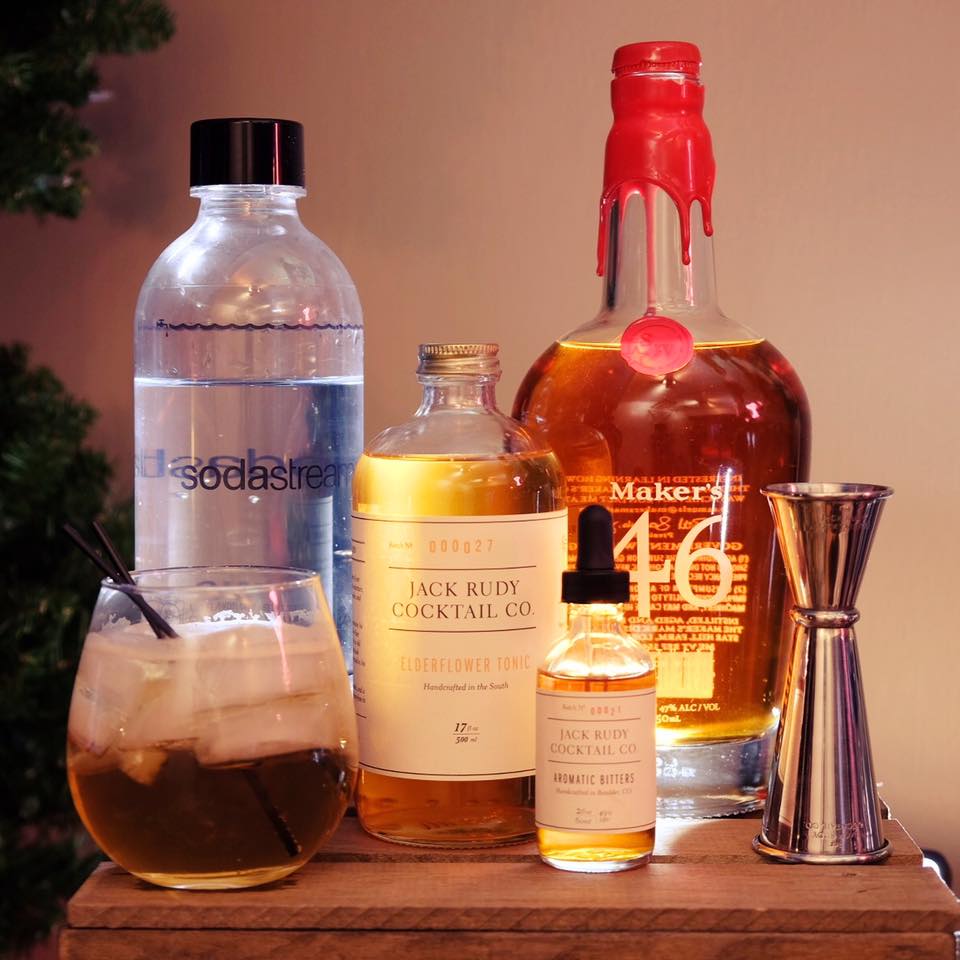 Why wait for the weekend…? When your Jack Rudy Cocktail Company order comes, you don't wait to make a cocktail.
I'm not a mixologist, I entertain at home and like most of us, we want to come up with delicious drinks and cocktails to serve our guests.  Why should bars be unique?  A home bar is just as good as a martini or high end regular bar?  It shouldn't.  A Home Bar (or your friends bar!) is the perfect bar!  I created a Facebook Page for my recipes and tips / tricks called The Kitchen Beast and I'd be honored if you'd like and follow me there!!!
Jack Rudy for those that don't know is a boutique small batch prohibition era style company that makes absolutely delicious syrups and other mixers.  I have tried their elderflower tonic syrup, regular original tonic syrup, extra bitter tonic syrup, sweet tea syrup, and the other goodies Jack Rudy has like vermouth soaked olives, etc.  Everything was delicious but in my honest opinion, the elderflower tonic syrup and the original tonic syrup are my favorites.  That's what inspired me to create the Monday Night Rude Rudy Cocktail!!!!!  So without further delay…
Monday Night Rude Rudy Cocktail Recipe
Add together:
1 1/2oz. Makers Mark 46 Bourbon
3/4 oz. Jack Rudy Elderflower Tonic Syrup
Add ice, and top with 5oz. Carbonated Water (club soda or sparkling water will do just fine!)

For a little "extra" you can add a couple drops of Jack Rudy Cocktail Company Aromatic Bitters
Stir or shake, your preference.
Sip and enjoy responsibly!