Stylish Striped Henry Ferrara Cabana Flip Flops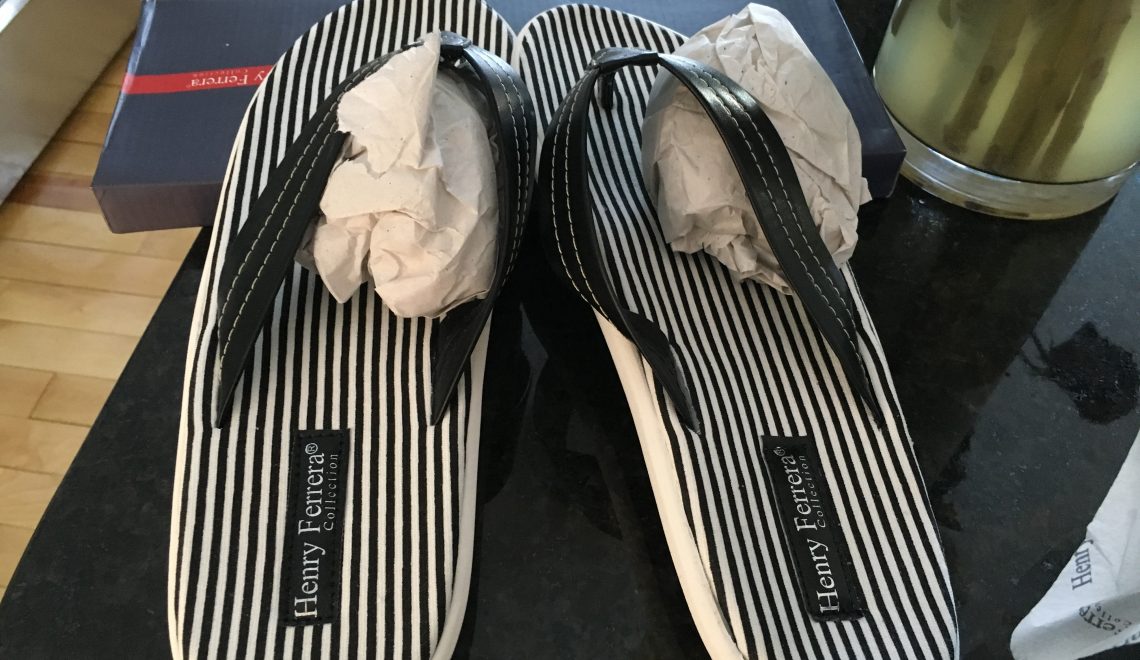 I love the look of these Henry Ferrara Collection "Cabana" flip-flops.  They're a little uncomfortable at first, but once you start to wear them, they nicely fit to your foot.  They aren't super cushiony, they're more stylish and fashionable than the comfy ones you'd see at some of the foot / shoe type stores….  I really do love the look of them.  They're hard to keep clean, that's for sure.  But overall, I enjoy how different they are – and the stripes are a nice look.  They'll probably hold up moderately well, not fantastic — but that's pretty common with these types of flipflops.  That's the trade-off of stylish pairs.
I was able to purchase these at a significant discount in exchange for an honest and unbiased review.  I have no affiliation with this company whatsoever and my words are all my own.
See the listing on Amazon.com