Vivree Long Cocktail Mixing Spoon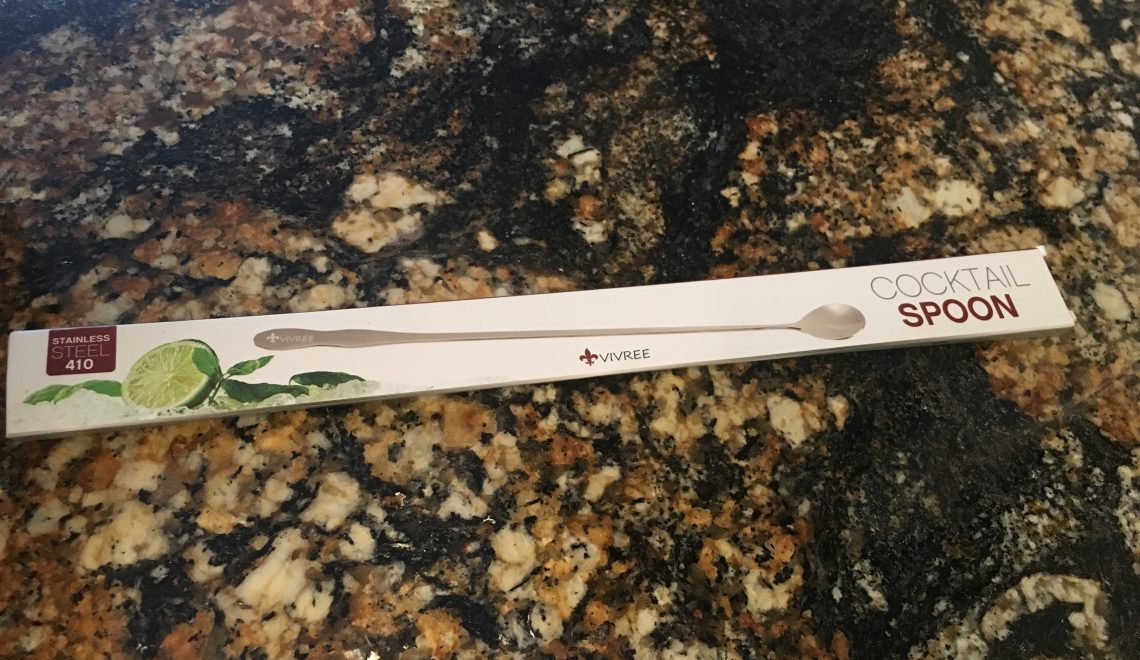 Let's face it… Mixing spoons are never long enough. Whenever I make iced tea, my teaspoon is never long enough. I try and use a tablespoon but I end up using a butter knife. It's frustrating!! And a stir straw, forget about it. That's about useless for mixing drinks!
I had an opportunity to receive this spoon for free in exchange for an honest and unbiased review. Let's talk about the spoon itself. It's long, solid, well made, and works great. It's stylish and functional all in one. It's at a great price too, under $9 for a top notch bar accessory!!  Every bar should have one of these.
Even the mixer that my bar tools set came with isn't this long.  It's perfect for milkshakes, tall drinks (long drinks), basically any drink you can come up with.  It's over 12 inches long so I dare you to find a drink that is too tall for this.  I even used it in my pitcher that I sometimes infuse vodka in!!!!  It's super long.  Super handy.  Get this essential bar mixing cocktail spoon and you won't be disappointed!