Sausage Gravy Stuffed Biscuits Recipe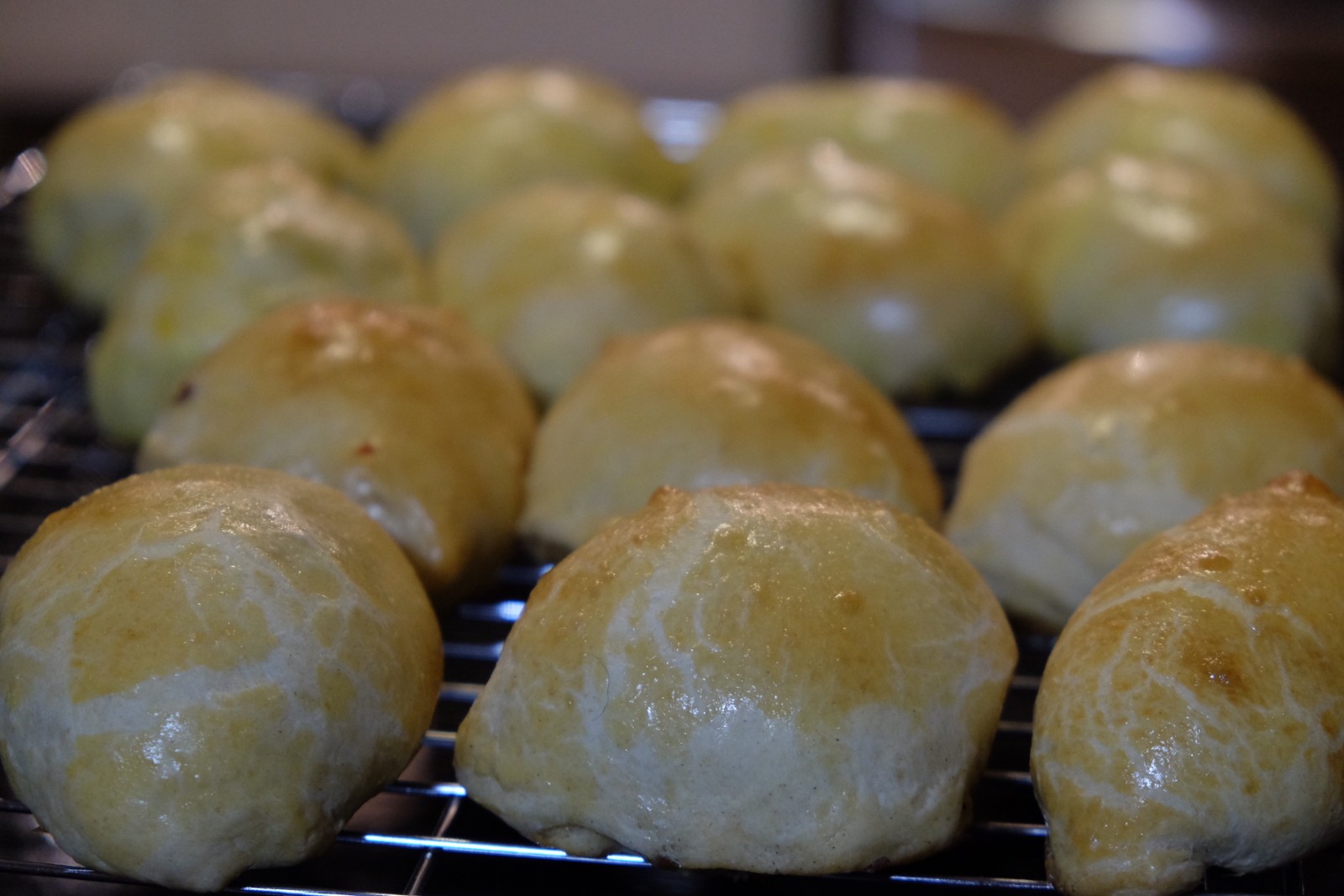 There's something about the name Sausage Gravy Stuffed Biscuits that just makes you stop in your tracks and go "hmmmmmm, I like the sound of that."  Well, truth be told… They taste as good as the name sounds.  Here's the recipe that I followed to make these biscuits:
To make the Sausage Gravy:
16 ounces ground sausage (one tube, Wegmans or Bob Evans Breakfast Style Sausage)
6 tablespoons flour (all purpose is okay)
3 cups milk (I used 2%)
3/4 teaspoon thyme
3/4 teaspoon sage
1/2 teaspoon black pepper
1/2 teaspoon salt
2 packages of Grands 8-pack biscuits
1 Egg (for egg wash)
Now, the sausage will already have spice in it, but if you're daring and want extra flavor….. you can add a pinch of cayenne pepper.  But you may want to taste it first and see because it can get a little spicy if you're not careful.
Instructions for making:
1. In a cast-iron skillet break up the ground sausage into small chunks and brown over medium-high heat until sausage is cooked through and no longer pink.
2. Reduce heat to medium-low. Sprinkle the flour over the sausage and stir until the flour has absorbed all of the sausage fat and is lightly coating the sausage pieces.
3. Add the milk to the pan, slowly.  In several increments while whisking.
4. Add thyme, sage, cayenne pepper, black pepper, and salt.
5. Cook the gravy for 5-10 minutes, frequently stirring until the gravy thickens. Let cool.  This is important for the next step
6. Spray an ice cube tray with non-stick spray (or you can use oil on a napkin if you wish) and pour gravy into the ice cube tray.  Optionally you can spread it onto a parchment lined cookie sheet.
7. Freeze well.  This may take 20-30 minutes if you've allowed the gravy mixture to cool.  However, it is in a cast iron pan so it will take a little while to get it cool.
8. Preheat oven to 350˚F.
9. With your thumb, press the middle of the biscuit dough to make a "divot".
10. Place a "cube" of gravy into each divot.
11. Fold the sides of the biscuit dough around the gravy cube pinching the dough together at the top.
12. Turn the dough balls upside down. With the palm of your hand, roll the biscuit ball around in the same direction (clockwise works good!) motion on your table surface or you can put them directly onto a silicone mat lined cookie sheet to do this.
13. Place the biscuits on a parchment lined or silicone mat lined cookie sheet making sure the dough seams are on the bottom.  This recipe will make 14 so you will have 2 "left over" biscuits.  P.S. Dogs love them 🙂
14. Brush with egg wash.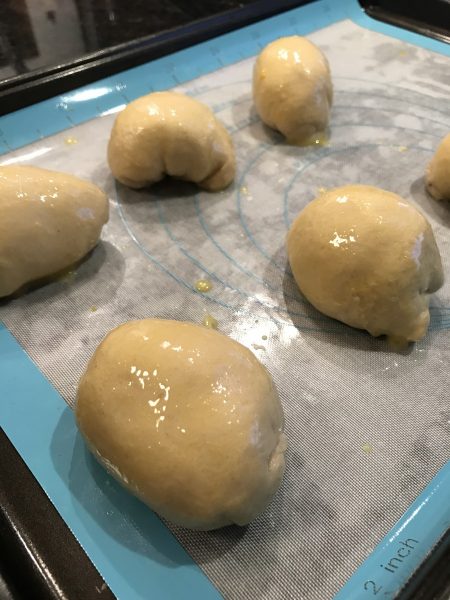 15. Bake for 20-30 minutes.
16. ENJOY, they're delicious!!!