PF Chang's Home Menu Sauce Sesame Recipe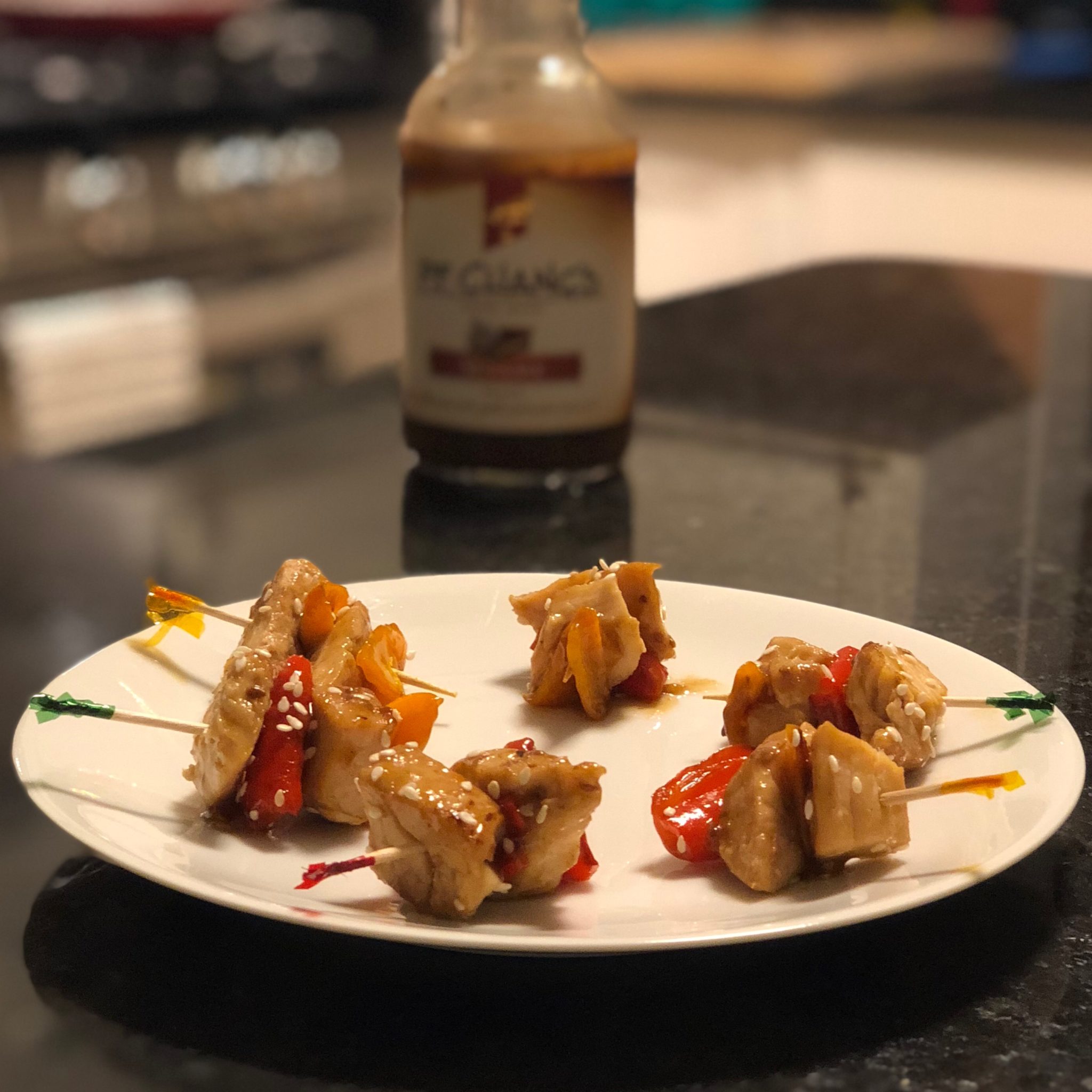 PF Chang's New Home Menu Sauce – Sesame Recipe for Mini Kabobs!!!
This is an awesome sauce! Easy to use and SO GOOD!!!
Just stir fry wok (like a hot pan fry) your favorite vegetables and protein (I used chicken with peppers – red and yellow!) and then add the PF Changs Sesame Sauce and simmer for a few minutes to let the sauce go through. Skewer, top with sesame seeds (optional of course) and serve! Be careful, don't add any salt to this as it has plenty – not TOO MUCH – but you sure don't want to add any more. If you're feeling frisky, go ahead and add a little hot sriracha or asian hot garlic to it for an extra kick! SO GOOD!!!!