Sanity Now Anti-Stress Wine Glass Kit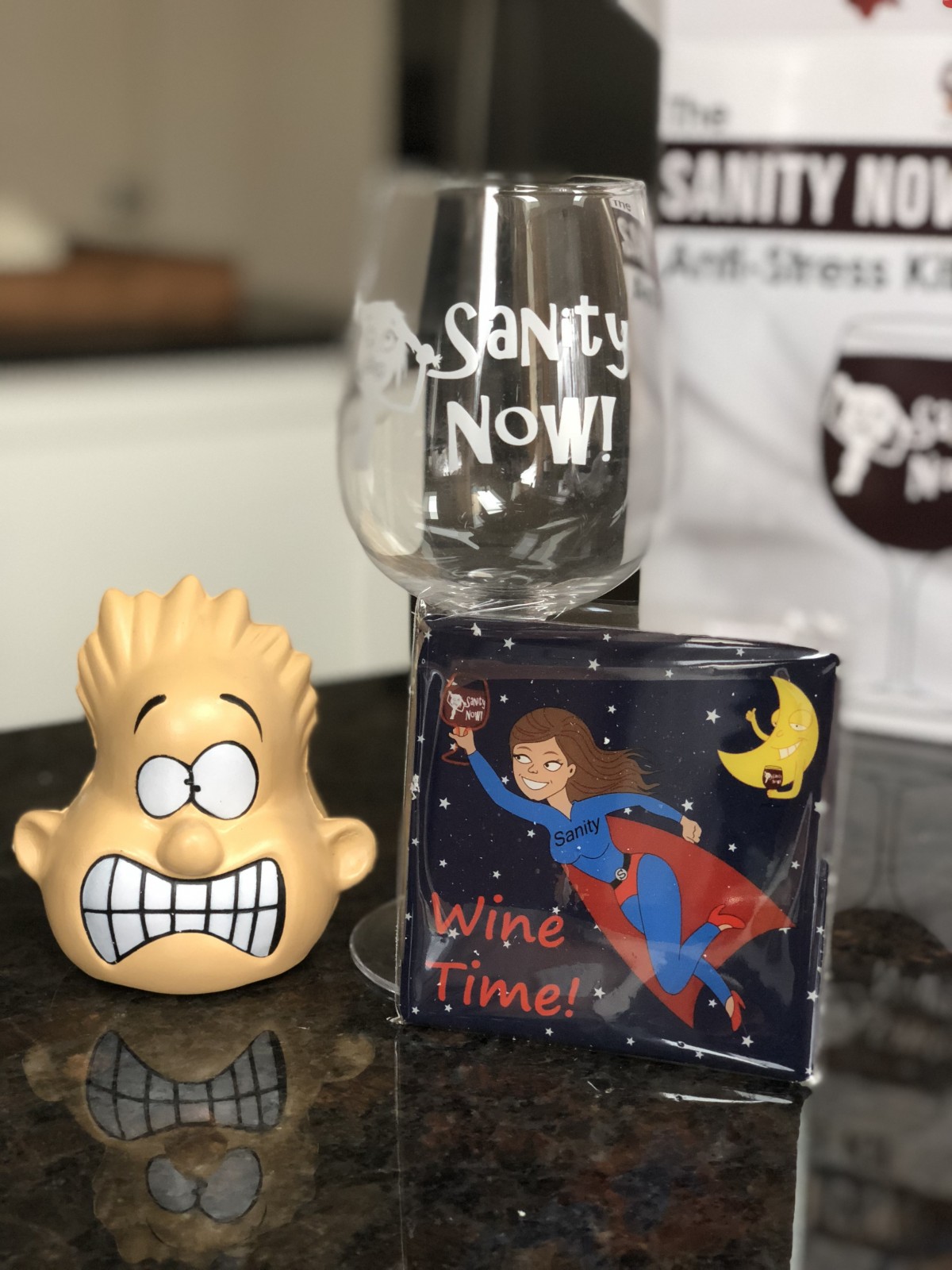 What to buy the hard to shop for the girl in your life? Is she a wine lover? Are you looking for the perfect holiday gift?  Perfect secret santa gift?  Holiday gift exchange at the office?  Seriously… this is the ultimate wine lovers gift!!! Especially for mom's that need a little "sanity now"!!!!
This is an anti-stress "Sanity Now" Wine Glass Kit for the wine drinking woman!  It's one of the most unique gifts I've ever seen!  It comes with a beautifully etched wine glass and since it's not painted, it can fit in your dishwasher (I put mine in the top rack and it's just fine!)  It also has a beautiful coaster that doubles as a refrigerator magnet – you'll always know where the coaster is!!! There's a stress-ball that's absolutely adorable…. it's a squeeze ball stress head for when your life is out of control.  And last but not least a hilarious "Handsome Henry's Fun Mini Booklet for Wine Education!"  It comes in a fun gift box and with the holidays right around the corner – this is the perfect secret santa gift!!
See this wine lovers gift at: Amazon.com