INNX Quilted Microfiber or Suede Sofa Protector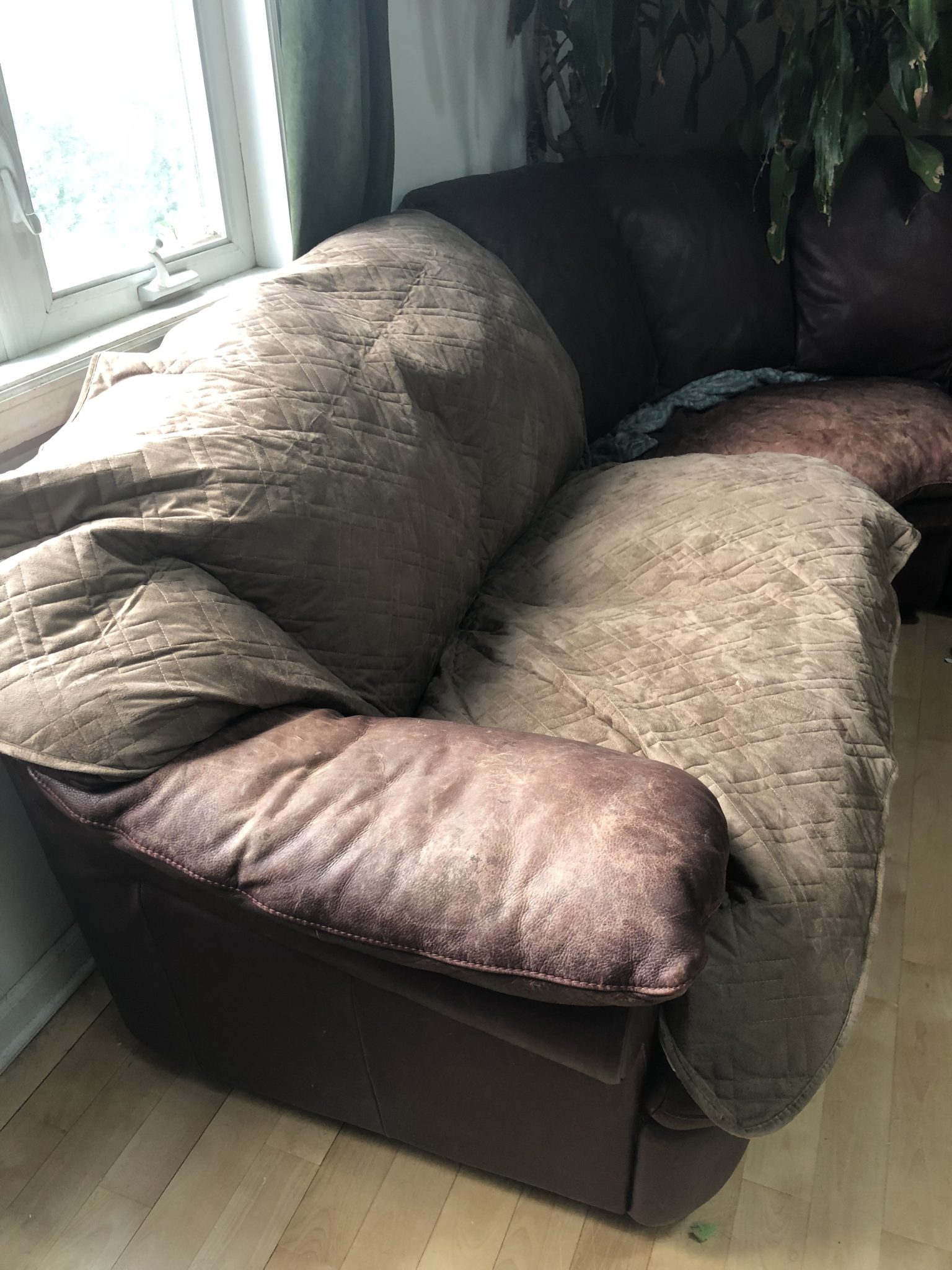 Let's face it, kids and pets make messes. It's what they were born to do. And keeping your sofa clean free of these messes is very difficult at best.  I have a great dane puppy that absolutely LOVES the sofa and it's impossible to keep her off it.  Even the best dog bed in the world can't entice her to forget the couch.  I bought this INNX protector to try and keep my sofa from looking like a complete disaster!!
Now, I didn't read the instructions before ordering, but this is specifically made for a microfiber or suede sofa or loveseat.  It doesn't work AS well on leather and especially not as great on a sectional as you can see.  But it does work.  And it's worth every penny…. especially if you have that microfiber or suede sofa.  THIS is the sofa protector for you!
It has two rolls that you stick down inside the sides of the cushion to keep the protector down.  Then push the top of it until it goes into the back, and flip up the back flap.  Super easy.  There's also an adjustable strap that has many different hooks enabling you to keep the protector where you need it without sliding off the sofa when pets or children get on it… even a great dane!
It's a great #loveseatcover or #sofaslipcover from the great people at #innx
Check it out: