Wireless Meat Thermometer Digital Dual Probe Long Transmitter Range Grilling BBQ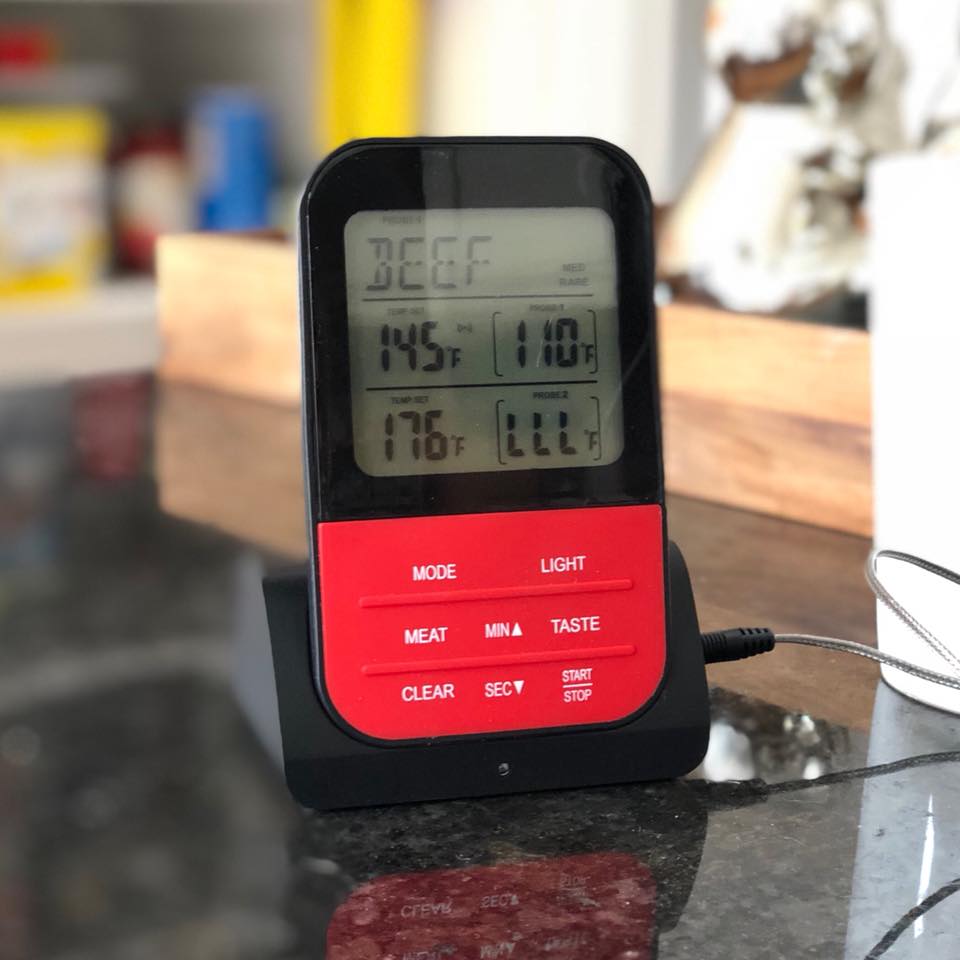 NOBODY likes overdone food. With this wireless thermometer, you can choose your protein (beef, fish, chicken, pork, …) and literally monitor it from the other room or inside your house (think: BBQ!) Dual (2) probes and timer function!
Take (4) AAA batteries, insert them into both the transmitter and base unit. It has multiple channels so you can avoid interference from other devices. Attach one or both of the probes into the base station transmitter and you're ready to go. On the receiver, you can use the MEAT button to set the type of protein you're cooking. Use the TASTE button to determine the level of doneness you want (rare, medium, etc.) You can even use the timer function if you want a more manual experience, or you can put in your own manual protein temperature (let's say you're cooking a protein a second time in the oven (like a casserole or bake) Easy to manually set your points on this.
It updates quickly, has a big screen for easy viewing, you can clip it onto your belt or put it on the transmitter stand if you're using it in more of a wired mode.
It works great! It's the perfect accessory for BBQ 'ing, grilling, roasting, baking, etc.
This is one fantastic kitchen tool!!!